Women's groups take CPS to High Court over drop in prosecuted rape cases
17 March 2020, 11:01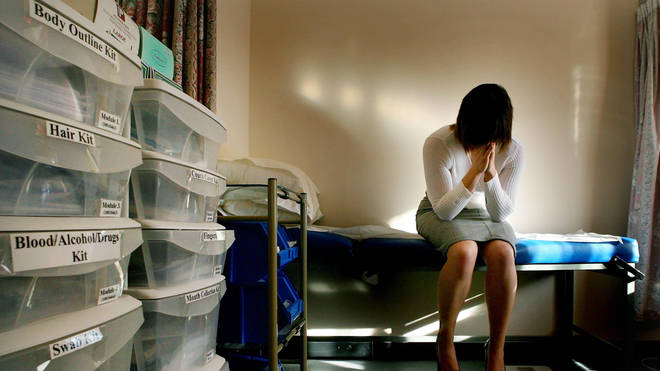 A legal case from women's groups who say the Crown Prosecution Service (CPS) has undertaken an "effective decriminalisation of rape" has reached the High Court.
The End Violence Against Women coalition (EVAW) says the number of prosecutions in rape cases has dropped because the CPS has "raised the bar" on its decisions.
It has brought a judicial review against the service due to these declining rates and is will be heard in court on Tuesday.
In a statement ahead of the hearing, EVAW coalition director Sarah Green said women were being "denied justice" with the system leaving "dangerous offenders getting away with it".
She said: "We have felt compelled to bring this case because it is very clear from Government data, and from what women on the front line are experiencing, that the bar has been raised on charging in rape cases - leaving women denied justice and dangerous offenders getting away with it."
""Last year there were almost 60,000 reports of rape to the police but less than 1,800 men charged and less than 1,000 convictions.
"This amounts to the effective decriminalisation of rape and we must now have the court's view on whether key management decisions, policy and practice at the CPS are violating women's human rights to protection and justice."
An annual Violence Against Women and Girls (VAWG) report from the CPS in September last year showed there were 1,925 convictions for rape or lesser offences between 2018-19.
This marked a decline in 26.9% from the year previous, which saw 2,635 prosecutions.
The CPS attributed the drop at the time to "a number of factors" such as a drop in the number of referrals from the police, and an increase in time-consuming digital data.
Ahead of the hearing, the Centre for Women's Justice Harriet Wistrich said the CPS was "fighting the case aggressively" and that "at no stage" had they "shared the huge concerns underlying our challenge that more rapists are getting away with it and victims are being denied justice."
She added: "Instead, they say that there is no basis for our challenge and the EVAW, a small women's charity, should pay all their costs incurred so far.
"We need to remember why women who reports rape to the police take the decision to do so - it is often for the sake of others and to try and stop other women being hurt.
"We are completely failing to honour this when our system so drastically fails women."
The Centre for Women's Justice is representing EVAW, who is crowdfunding the case and has raised nearly £78,000.
The hearing began in front of two senior judges at 10.30am.