Yellow weather warnings issued as torrential rain and floods hit the UK
24 September 2019, 19:09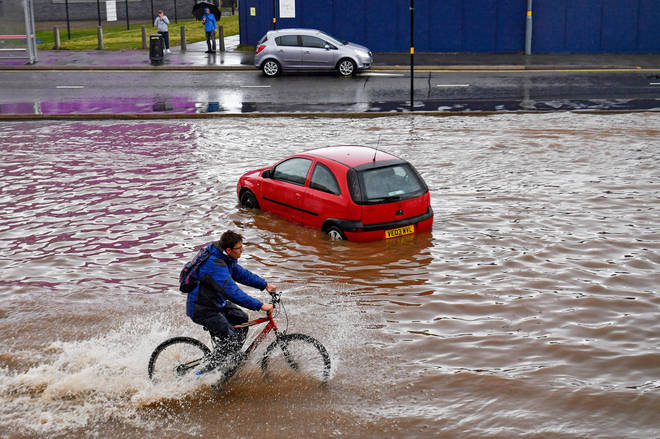 The Met Office has issued a yellow weather warning for much of England and Wales today, with flooding expected in some areas.
Commuters are facing delays and flooding on their way home after England and Wales suffered a "soaker" of a day on Tuesday.
Boscombe Down in Wiltshire had the biggest downpour, with 51.2mm falling at the military base near Amesbury in the 12 hours to 13:00 BST.
About 49.6mm (2in) of rain fell there in the six hours before 09:00, according to the Met Office.
Spokesman Grahame Madge said it was a "significant" amount of rain.
He said the band of rain was "transient" having started in the South West, before moving to the Midlands and hitting the North later in the day.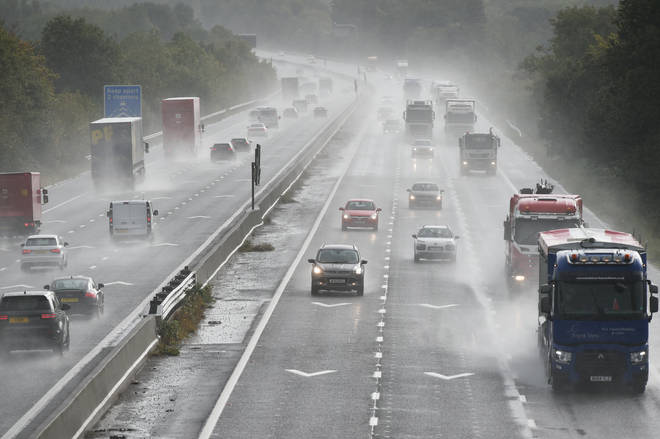 Flood alerts, which indicate flooding is possible, are in place across the country, including for parts of Greater London, Derbyshire, Sheffield, Nottinghamshire and Staffordshire.
Footage recorded at Liverpool Street station shows water pouring through the ceiling at the city centre station, as trains set off on their journeys into Essex and East Anglia.
A Network Rail spokesman said: "We apologise to passengers whose journeys have been affected by flooding at Liverpool Street station.
Met Office meteorologist Steven Keates said: "It's been very autumnal.
"After that long dry spell, it's been a bit of a soaker this morning.
A second band of heavy rain will also make an appearance around the south-west of England.
Despite the "blustery, wet night" ahead, Mr Keates added: "The saving grace is that it's not going to be a particularly cold night, not getting below 11C or 12C."
Prospects will improve on Wednesday as the rain clears, but Mr Keates said "there will still be some remnants (of today's conditions) in the North".
"Temperatures will be around 18C to 21C, about where we should be for the time of year."
Motoring experts have warned commuters to be careful during the turbulent weather.