Yorkshire Ripper Peter Sutcliffe dies aged 74 after refusing treatment for coronavirus
13 November 2020, 07:51 | Updated: 13 November 2020, 11:48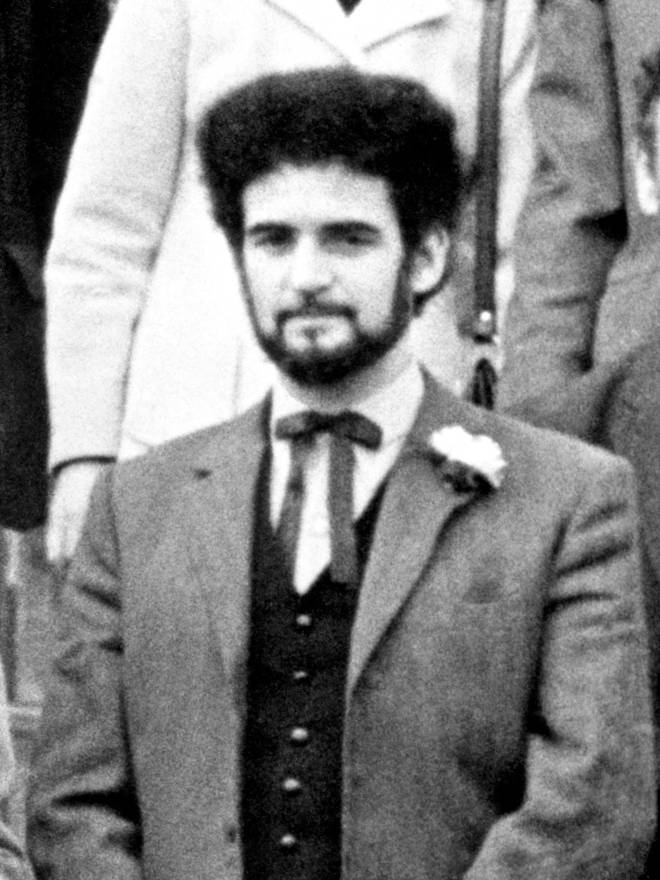 The Yorkshire Ripper Peter Sutcliffe has died aged 74 after reportedly refusing treatment for coronavirus.
Sutcliffe was serving a whole-life tariff for the murder of at least 13 women between 1975 and 1980 in the North East of England.
His horrific crimes made him one of the most notorious prisoners in the country, and it was confirmed by the prison service he died this morning.
There was no confirmation of the cause of death which will be investigated by the coroner.
It is understood Sutcliffe died at University Hospital of North Durham, just three miles from HMP Frankland where he was being held.
Sutcliffe had been in and out of hospital in recent months, firstly for a suspected heart attack and was returned two weeks ago after testing positive for Covid-19.
But it is understood Sutcliffe, who also had diabetes and was obese, refused treatment for the virus.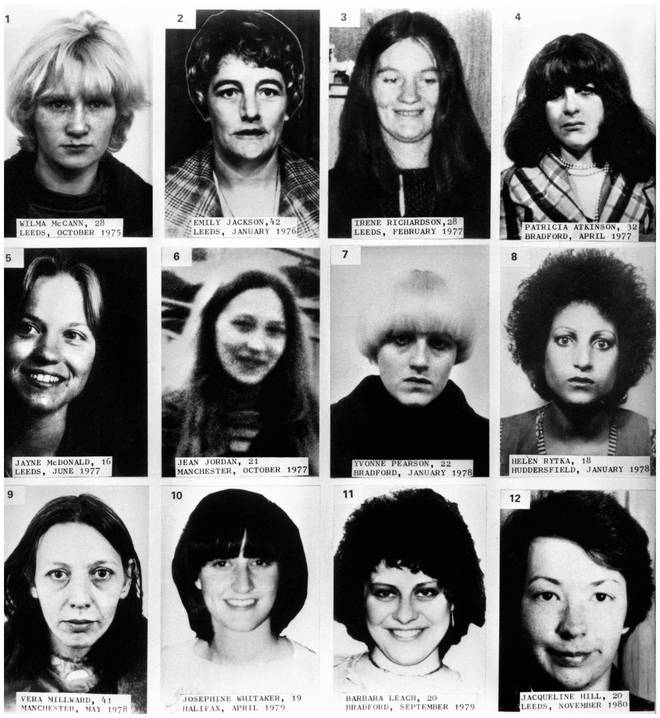 Sutcliffe's known victims
Wilma McCann, 28, October 1975
Emily Jackson, 42, January 1976
Irene Richardson, 28, February 1977
Patricia Atkinson, 32, April 1977
Jayne McDonald, 16, June 1977
Jean Jordan, 21, October 1977
Yvonne Pearson, 22, January 1978
Helen Rytka, 18, January 1978
Vera Millward, 41, May 1978
Josephine Whittaker, 19, May 1979
Barbara Leach, 20, September 1979
Marguerite Walls, 47, August 1980
Jacqueline Hill, 20, November 1980
He attacked a further seven.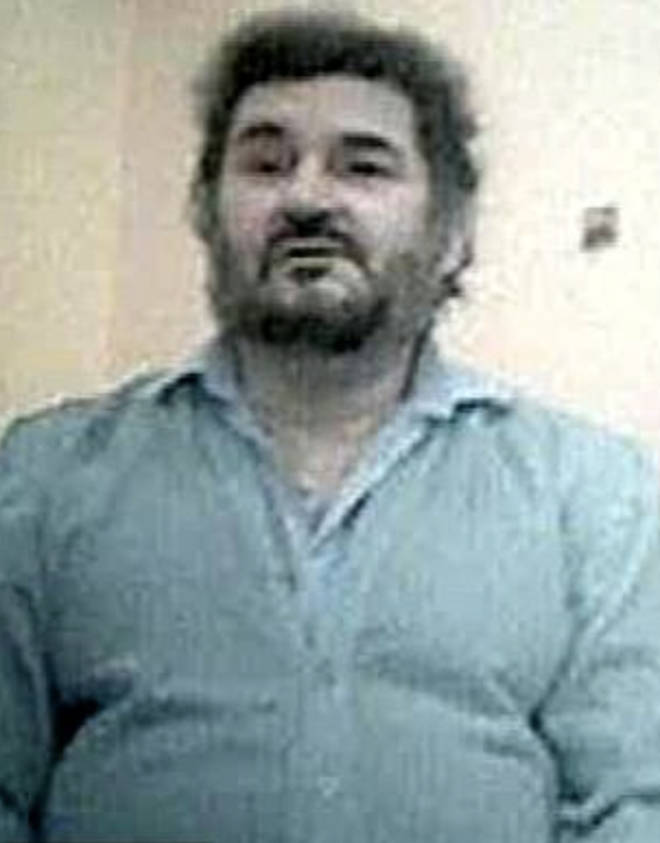 Robert McCann, son of Sutcliffe's first victim Wilma McCann, said Sutcliffe's death would bring "some kind of closure".
Mr McCann, who was only five when his mum was killed, said that he had let go of his anger in 2010, and decided to "forgive" Sutcliffe.
"I am sorry to hear he has passed away. It's not something I could have said in the past when I was consumed with anger," he added.
"The attention he's had over the years, the continuous news stories that we've suffered over the years, there is some form of conclusion to that.
Reacting to news of his death, one of Sutcliffe's surviving victims said she was still suffering from the effects of his attack in Leeds in May 1976, 44 years on.
Marcella Claxton told Sky News: "I have to live with my injuries, 54 stitches in my head, back and front, plus I lost a baby, I was four months pregnant.
"I still get headaches, dizzy spells and black outs."
Peter Sutcliffe was born in 1946 in Bingley, West Yorkshire, and went on the held low-skilled jobs such as a gravedigger.
He would go on to develop an obsession with female sex workers, beginning his murderous spree in 1975 - just one year after getting married.
His violence towards women had started in 1969, when he assaulted a sex worker by hitting her over the head with a stone he had put into a sock.
Wilma McCann, 28, became his first murder victim in 1975, a mother-of-four who died after he hit her twice with a hammer and then stabbed 15 times in the neck, chest and abdomen.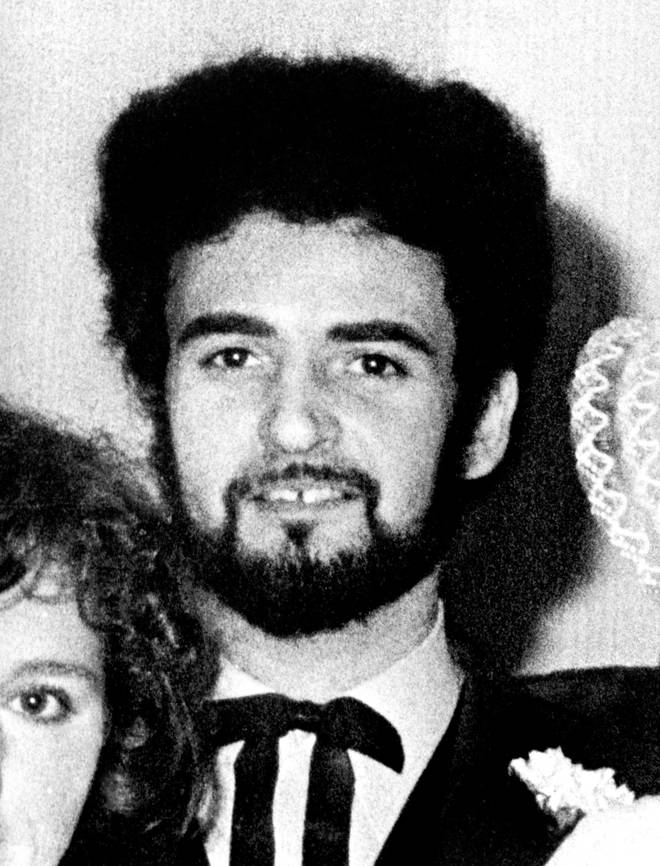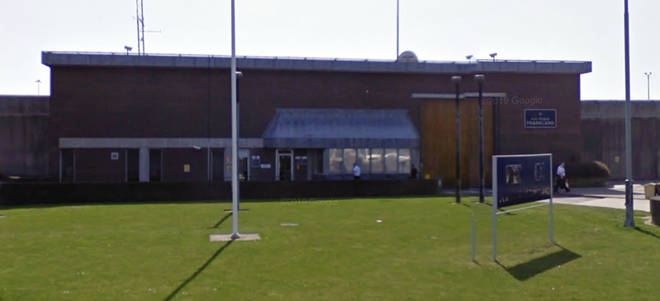 His subsequent murder spree lead to one of the largest manhunt's Britain had ever seen.
Police spent more than 2.5million man hours trying to catch him, but somehow Sutcliffe managed to go half a decade without being discovered, eventually attacking 20 women.
During the police inquiry he was interviewed nine times, but was only caught when picked up by chance with a prostitute in his car.
A series of spectacular police blunders left even Sutcliffe amazed that he had not been caught before.
At his Old Bailey trial he said: "It was just a miracle they did not apprehend me earlier - they had all the facts."
The Ripper incident room at Millgarth police station used a card index system which was overwhelmed with information and not properly cross-referenced, leading to evidence against Sutcliffe getting lost in the system.
Sutcliffe avoided detection for years due to a series of missed opportunities by police to snare him, and eventually confessed in 1981 when he was brought in due to a police check discovering stolen number plates on his car.
Despite his 24-hour-long confession to the killings, Sutcliffe denied the murders when indicted at court.
In May 1981, he was jailed for 20 life terms at the Old Bailey, with the judge recommending a minimum sentence of 30 years.
He was transferred from Parkhurst prison on the Isle of Wight to Broadmoor secure hospital in Berkshire in 1984 after he was diagnosed with paranoid schizophrenia.
More than two decades later, a secret report revealed that Sutcliffe probably committed more crimes than the 13 murders and seven attempted murders for which he was convicted.