Your morning news briefing, Friday 29 November
29 November 2019, 06:35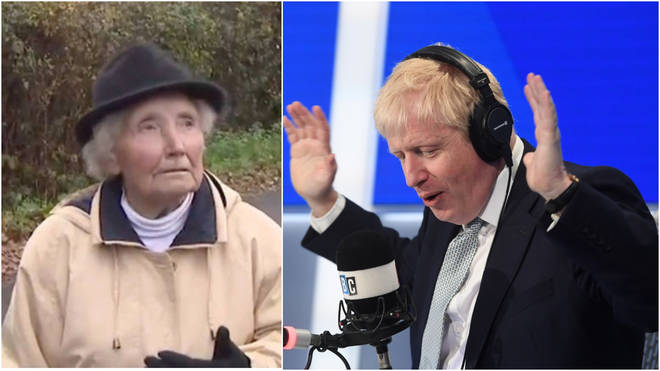 Good morning, here's all the UK and world news you're waking up to on Friday, November 29th.
It's a big day in the LBC News office with the Prime Minister in the building later. Boris Johnson will be facing a grilling from Nick Ferrari, and then LBC listeners will get their chance to ask the PM their questions. EJ here with your morning briefing.
Ring Boris
Boris Johnson is coming into the LBC studio to take questions from listeners.
The Prime Minister will join Nick Ferrari on Friday morning to answer any questions you want to ask him.
This is your chance to ask Mr Johnson whatever you want ahead of the general election on December 12.
It comes a week after the first election debate on TV in which he went head-to-head with Labour leader Jeremy Corbyn.
Hear Boris Johnson live on LBC & LBC News from 9am Friday on Digital Radio, GlobalPlayer or say "Play LBC" to your smartspeaker.
Or you can watch the full Boris Johnson phone-in live here.
General Election - 13 Days To Go
The prime minister and Nigel Farage were empty-chaired last night and replaced by ice sculptures in a live TV debate on climate change.
Two ice sculptures were seen melting under the studio lights on top of lecterns where the Conservative Party leader and the Brexit Party leader were supposed to be standing.
The stunt was described as "a metaphor for the Conservative and Brexit parties" after their leaders failed to turn up to the show.
Channel 4's "Emergency On Planet Earth" debate was focused entirely on climate change and offered party leaders the chance to discuss an issue that has grown in significance ahead of the December general election.
While Boris Johnson wasn't present at the debate, Michael Gove wanted to be. The former Environment Minister marched into the lobby of Channel 4 to demand he was allowed to represent the Conservative Party in a climate change debate.
Mr Gove offered to step in to avoid the Conservatives being 'empty-chaired', but producers of the debate decided Mr Gove was not a leader, so could not take part.
In a video to his Twitter followers, Mr Gove said he should be allowed to take part in the debate.
In Other News
First Minister Nicola Sturgeon has said there is "debate to be had over the longer-term future of the monarchy" after the controversy surrounding the Duke of York.
Prince Andrew stepped down from public duties after mounting pressure following his BBC Newsnight interview about his friendship with convicted sex offender Jeffrey Epstein.
Following the programme's screening, he was criticised for showing a lack of empathy towards the victims of his late friend, who took his own life in prison earlier this year while awaiting trial on sex trafficking and conspiracy charges.
He said that he "let the side down" over his relationship with Epstein as he gave the "no holds barred" interview.
Weather - No Umbrella
Headline: Most places fine, dry and bright but cold.
Today: Most areas will be fine, dry and bright. Cloudier for southwest England though, cloud thick enough for a little patchy rain here. Meanwhile, a few showers will affect northern Scotland and eastern and northeastern England. Feeling cold.
Tonight: Cold and frosty for many. Fog developing over parts of eastern, central and southern England and eastern Wales, including some dense fog patches in East Anglia and the east Midlands.
And Finally...
An 86-year-old woman from Hampshire has blasted both Jeremy Corbyn and Boris Johnson in an interview, saying she wouldn't vote for either in the imminent election.
The pensioner, Molly, from Hampshire, was approached by Sky News on Wednesday and asked who she would be voting for in the December general election.
She began by saying she did not know who she would vote for, but that she would not vote for "Red Man" Mr Corbyn or "the buffoon" Mr Johnson.
She started with a dismissal of Mr Corbyn, saying: "Well I know who I'm not voting for.
"The red man. He doesn't like the Jewish people and I don't agree with that.
She then lambasted Mr Johnson: "I normally vote Conservative but I can't bear the buffoon.
"I call him a buffoon, and anybody who doesn't know he needs longer shirts is an idiot.
"Anybody who gets stuck up a lamp post is an idiot too."
That's it, you're up to date. Have a great weekend and I'll be back at a similar time on Monday. EJ