Your morning briefing, Friday 6 December
6 December 2019, 05:34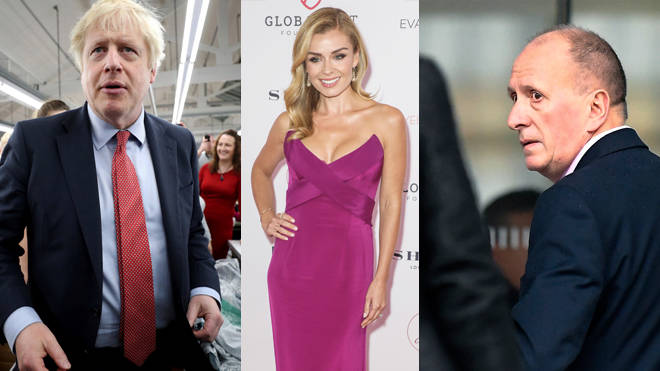 These are the stories you are waking up to on Friday, December 6...
Johnson vs Corbyn
Boris Johnson and Jeremy Corbyn will debate each other for the second time later today - with less than a week until the election.
Prior to the debate, Mr Johnson has accused Mr Corbyn of trying to 'fiddle' a second Brexit referendum. In a letter, he said the Labour leader's Brexit policy would allow two million EU nationals to vote in another referendum. Labour said the people should have the "final say" on Brexit.
Essex hit-and-run
A man has been charged in connection with the hit-and-run death of Harley Watson, 12, who died in a crash in Essex on Friday. Terry Glover, 51, has been charged with murder and 10 counts of attempted murder. He will appear before magistrates later today.
Katherine Jenkins
Opera singer Katherine Jenkins was mugged in a street in west London after stepping in to stop a girl gang from attacking an elderly woman. The singer was on her way to a rehearsal when she bravely chose to intervene, but she became a victim herself. Police arrested two 15-year-old girls on suspicion of robbery.
Cave diver
The wife of a British cave driver who was labelled a 'pedi guy' online by Elon Musk has defended him in court saying the allegation is "totally false." Vernon Unsworth is suing the Tesla co-founder for defamation over tweets sent following the Thai cave rescue in 2018. Elon Musk insists the phrase 'pedo guy' is commonly used in South Africa and means "creepy" and w not that Mr Unsworth was a paedophile.
Somerset
Residents in Somerset were rocked by a 3.4 magnitude earthquake last night. Tremors were felt in Yeovil, Bridgwater, Taunton and Cheddar as the earthquake hit the rural county at around 10:49pm. Local people described hearing a "massive bang" as "whole houses shook" for roughly 2-3 seconds. The source of the tremor came from around 5km beneath Bridgwater, the British Geological Survey confirmed.