Your morning briefing, Sunday 20 October
21 October 2019, 06:30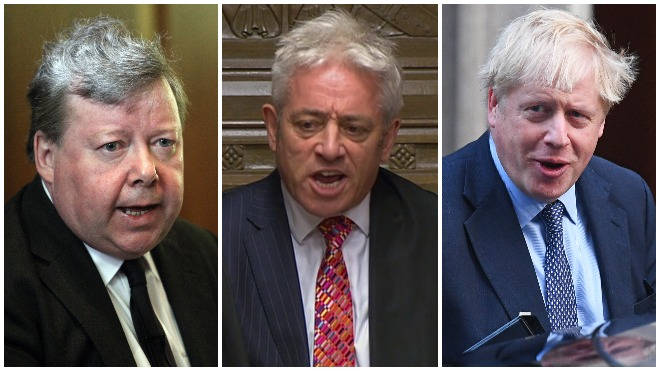 Here is the latest in UK news and world news that you are waking up to on Monday 21 October 2019.
With an unprecedented Saturday sitting in Parliament behind us, another cataclysmic week in politics lies ahead. The prime minister is set to face a legal challenge in Scottish courts, whilst he also tries to get his Withdrawal Agreement through Parliament. However, even that could face stumbling blocks with Speaker John Bercow potentially blocking a second hearing of his Brexit deal. But your best place to keep up to date with all the political turbulence is here at Global's Newsroom.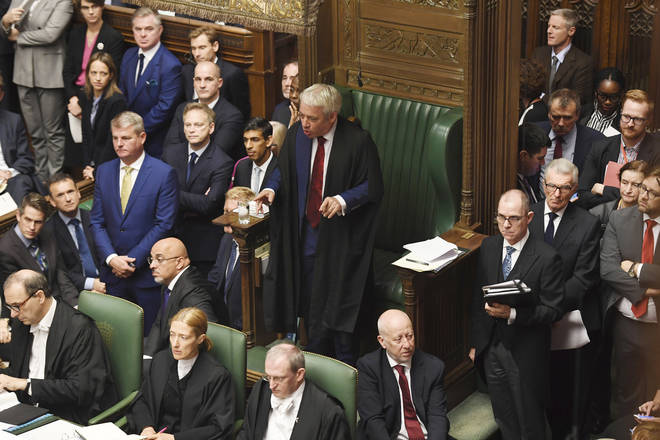 Judges to decide if Boris Johnson's letter to EU was in contempt of court
Scottish judges will decide whether the unsigned letter sent by the prime minister asking the EU for a Brexit extension complied with the Benn Act.
If they find Prime Minister Boris Johnson's extension request failed to adhere to the law established by the so-called Benn Act, he could be found in contempt of court - which could mean a fine or prison sentence.
The UK leader sent the EU a copied and pasted version of the text set out by Hilary Benn's legislation without his signature.
He also sent a second letter, which he signed, explaining to each leader of the EU27 countries that delaying Brexit would be a mistake.
A hearing at the Court of Session in Edinburgh will resume on Monday with Scotland's most senior judge, Lord Carloway, and two others determining whether Mr Johnson obeyed the law.
Michael Gove 'we are triggering Operation Yellowhammer'
Michael Gove has said the Government are triggering Operation Yellowhammer following the Letwin Amendment and ramping up preparation for a no-deal Brexit.
The Minister in charge of planning for Brexit has said that the UK can no longer guarantee the European Union will grant an extension to the Brexit deadline after the Prime Minister was forced to write to the EU asking for three more months.
He said: "We're going to deliver by the 31st October, we are going to ensure that we get this deal done and I'm confident that with the support of good people with whom we may have disagreed in the past, but who respect democracy we will get this deal done."
But, Mr Gove warned the risk of a no-deal Brexit has increased, he said: "The risk of leaving without a deal has actually increased because we cannot guarantee that the European Council will grant an extension.
Operation Yellowhammer is Government's key no-deal Brexit plan which details the response to the most severe anticipated short-term disruption under a no-deal Brexit.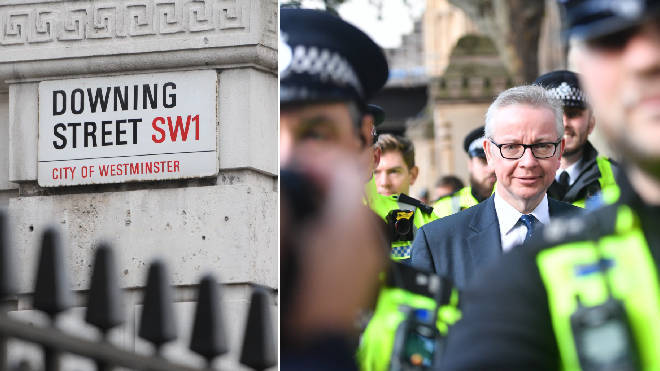 Milton Keynes murder investigation after two 17-year-olds stabbed to death
Police and paramedics were called to a property in Archford Croft, Emerson Valley, Milton Keynes, just before midnight following reports that a stabbing had taken place.
A Thames Valley Police spokesperson said one of the victims, a 17-year-old boy, died at the scene. Another 17-year-old boy was taken to hospital with serious injuries but later died.
Neighbours described their shock to learn of the murders, speaking to our reporter one neighbour said they heard a "commotion" in the night at around 11:50pm. They said they "clearly" heard a girl shout "he's dead."
The next of kin of both victims have been informed and are being supported by specialist officers.
Police revealed two adult males were also injured in the incident and both were taken to hospital with "serious, but not life-threatening injuries."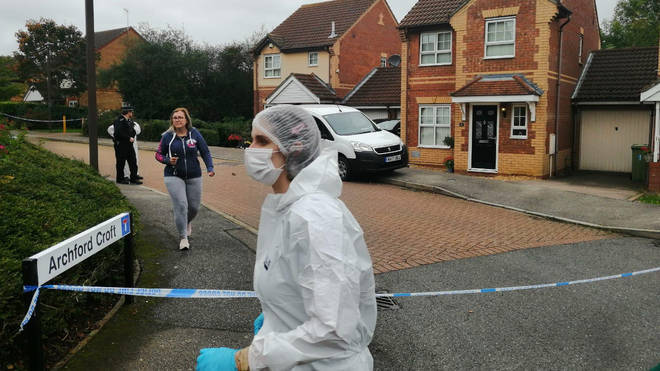 Chile Protests: President removes fare hike as three die in fire during second night of protest
Chile's president declared a state of emergency in the country's capital Santiago after protests over a rise in public transport fares turned violent.
Three people have been killed after a supermarket that was ransacked before being set on fire as clashes between protesters and the military escalate in the city.
Mayor Karla Rubilar told reporters two people died at the scene and the other died after being taken to hospital on the second night of protests.
Speaking to reporters President Pinera said he had "heard with humility the voice of my compatriots," before announcing on Saturday that "we are going to suspend" the fare hike.
It was unclear if the rollback would end the demonstrations and rioting.
Soldiers have been patrolling Santiago's streets for the first time since the military dictatorship of Augusto Pinochet which ended in 1990.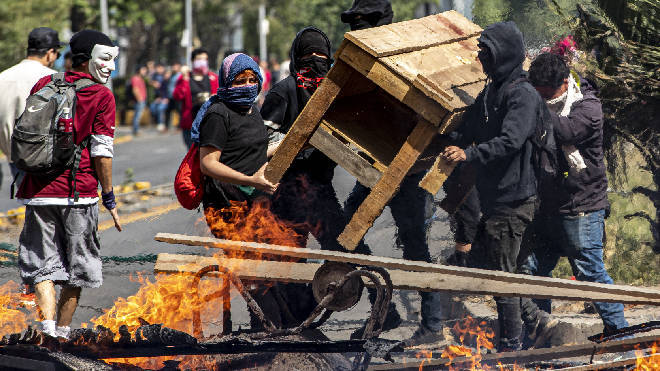 And finally . . . Dog rescued after tumbling down cliff near Melbourne
Emergency services workers have rescued a stranded dog named Jimmy who fell down a cliff on Australia's Great Ocean Road.
People walking along Bells Beach, Victoria, which lies on the tourist hotspot, noticed the black and white pooch perched upon a narrow ledge about halfway down the cliff.
The border-collie escaped from his home at around 12:30pm on Sunday (local time) much to the "surprise" of his owners.
The rescue team used ropes attached to a truck to lower an officer down to the pup.
Jimmy's tail began wagging excitedly when he realised he was being rescued, before he was put into a harness and raised to the cliff top using a hoist.
When Jimmy reached the top of the cliff he was on his best behaviour and was miraculously uninjured despite the fall.