Your morning briefing, Monday 23 September 2019
23 September 2019, 08:08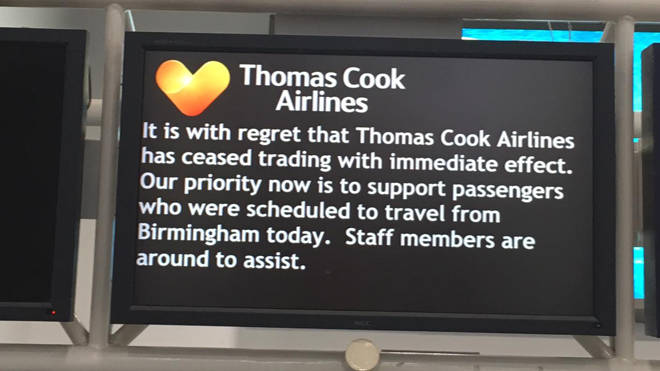 Here are the main stories you are waking up to on Monday September 23.
Thomas Cook
Thomas Cook has gone bust leaving 150,000 British holidaymakers stranded in destinations around the world. The biggest ever peacetime repatriation effort, called Operation Matterhorn, is under way. The firm went under after failing to secure a £200m rescue package. The government indicated last night that it would not step in to help the ailing firm.
Labour's Brexit stance
The Labour Party's Brexit strategy will be scrutinised today at the party's annual conference. Delegates will decide on whether the party should back Remain in a future public vote, or adopt Jeremy Corbyn's neutral stance. There will be a vote on the topic later today. The vote comes after delegates failed to reach a consensus on the wording for a single Brexit motion in a closed meeting last night.
Boris Johnson
Boris Johnson has declined to comment on allegations that he failed to declare potential conflicts of interest as London Mayor over public money that was allocated to a model turned entrepreneur. The Sunday Times reported that Jennifer Arcuri was given £126,000 in public money and was given privileged access to Mr Johnson.
Staffordshire death
A man has been charged with the murder of a woman whose body was found after she disappeared on her way back home from a gig. Wesley Streete, 19, has been charged with the murder of Keeley Bunker. She was found dead and her body was recovered from a stream in Wiggington Park, Tamworth, Staffordshire.