Your morning briefing, Saturday 19 October
19 October 2019, 06:30

Here's the latest in UK and world news on Friday morning.
Boris Johnson urges MPs to end 'painful chapter in history' by supporting his Brexit deal
Boris Johnson has urged MPs to end a "painful chapter" in Britain's history by endorsing his Brexit deal.
The Prime Minister attempted to rally support ahead of Saturday's crunch vote, which looks set to be close.
With no Commons majority and the DUP dismissing his plan, Mr Johnson must appeal for support from the Tory rebels he expelled and Labour MPs wanting to avoid a deal-less departure.
But Sir Oliver Letwin, the former Tory Cabinet minister who now sits as an independent, has thrown the so-called "super Saturday" session of Parliament into new territory by tabling a motion allowing for amendments to Government proposals.
The MP has put forward an amendment that, if accepted by the Speaker and approved by MPs, would withhold approval of the deal unless and until implementing legislation has passed.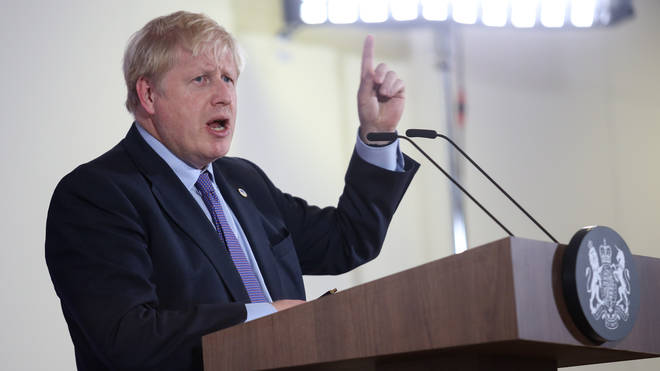 Hundreds of thousands of protesters to descend on London for People's Vote march
Hundreds of thousands of protesters are expected to descend on central London tomorrow for a march in support of a second Brexit referendum.
The People's Vote march is expected to cause widespread disruption to the city in what the campaign group promises it will be "one of the largest protest marches Britain has ever seen".
Protesters will gather at Park Lane at 12pm and walk along Hyde Park across to Green Park and into Pall Mall.
Eventually, marchers will make their way to Whitehall where they will proceed towards Parliament Square, where key political figures will be speaking.
Extinction Rebellion protester dressed as Boris Johnson scales Big Ben bare-handed
A protester has been arrested after he dressed as Boris Johnson and climbed scaffolding around the Elizabeth Tower which houses Big Ben.
Tree surgeon Ben Atkinson, 43, embarked on a solo climb of Big Ben and hung Extinction Rebellion banners to "highlight Government inaction on the Climate and Ecological Emergency", according to Extinction Rebellion.
Police closed off Westminster Bridge and large numbers of police were at the scene this afternoon.
He was arrested under Section 128 of the Serious Organised Crime and Police Act 2005 – trespass on a protected site - at around 6.45pm.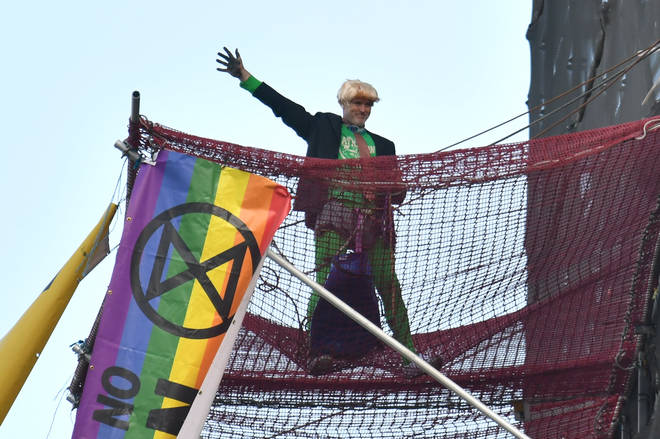 Boy seriously injured in Tate Modern fall moved out of intensive care
A six-year-old boy who was left seriously injured after he was allegedly thrown from the viewing platform at the Tate Modern has been moved out of intensive care.
The French boy was left in a critical condition after the incident at the London gallery on August 4.
The boy suffered serious injuries including a fractured spine, broken legs and arms and a bleed on the brain.
In an update on a GoFundMe page set up to help them, his family said the child was now in a rehabilitation centre but has a "full armour of splints."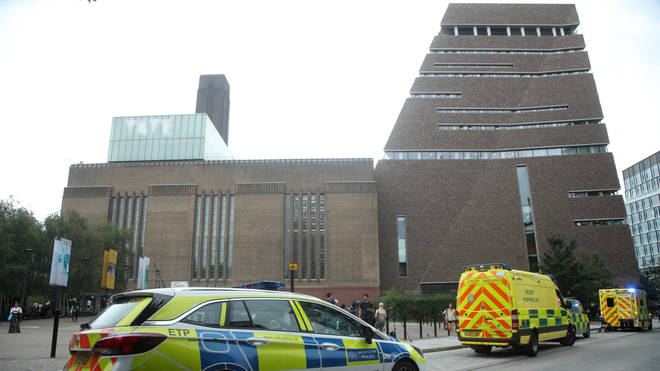 Second whale dies in Thames days after 'Hessy the Humpback' was struck by boat
Another whale has been found dead in the River Thames just days after Hessy the Humpback was hit by a boat.
Although it is not thought to be a humpback, it is the second whale to die in the same area of the River Thames in just ten days.
The incident was reported by a member of the public, and has been labelled by the Port of London Authority (PLA) as a "bizarre coincidence".
It follows the tragic death of Hessy the Humpback last week, after the young humpback whale was struck in the head by a vessel in the open sea.