Your morning briefing, Sunday 20 October
20 October 2019, 06:30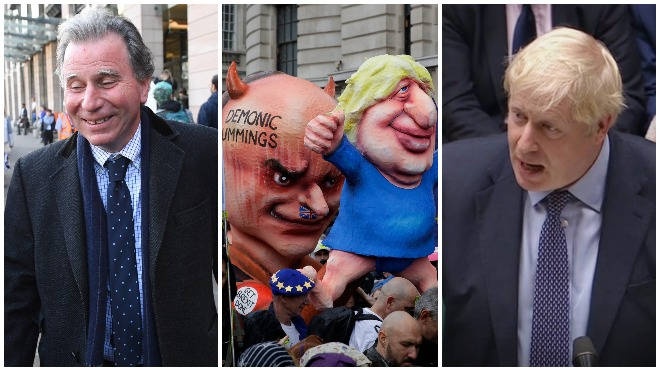 Here is the latest in UK news and world news that you are waking up to on Sunday 20 October 2019. With "Super Saturday" turning out slightly less "super" than many expected, it means there will be another exciting week ahead in UK politics. And the best place to catch up with all the news is in Global's Newsroom's morning briefing.
Boris Johnson sends unsigned letter to EU asking for Brexit delay
Prime Minister Boris Johnson sent three letters to the President of the European Council Donald Tusk late last night but refused to sign the one requesting an extension.
Mr Johnson copied and pasted the wording from the Benn Act and sent a covering letter, along with a third that told the EU27 leaders he did not want a delay.
However his refusal to sign the request for an extension has been seen as an act of defiance against Parliament and could see the prime minister in court.
In the cover letter the UK's ambassador to the EU, Sir Tim Barrow, explained the government's approach would be in accordance with Parliament's wishes set out in the Benn Act.
However the third letter, sent to all 27 EU leaders, outlined Mr Johnson's wish to leave on 31 October saying any further Brexit delay would be "corrosive" and postponement would "damage the interests of the UK and our EU partners."
Soon after the release of the letters, Mr Tusk explained that discussions regarding them will soon begin on the European side.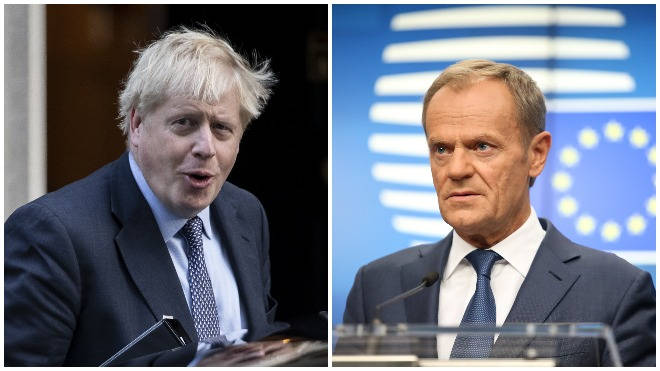 MPs vote for Letwin Amendment in latest Brexit defeat for Boris Johnson
MPs backed a motion to delay a vote on Boris Johnson's new deal, meaning the Prime Minister was forced to go back to Europe and ask to delay Brexit.
The passing of the Letwin Amendment meant approval of the Prime Minister's deal will be withheld by the British Parliament, until the legislation to enact it is 'safely passed' - meaning the Benn Act was automatically activated.
MPs voted 322 to 306 to approve the amendment.
The result was welcomed by Labour leader Jeremy Corbyn, who said the PM can "no longer use the threat of a no-deal" to encourage support for his agreement.
After the defeat, Government Whips sent Tory MPs home as the so called meaningful vote would have been meaningless given the passing of the Letwin Amendment.
This reduced "Super Saturday" to a far more "Standard Saturday" for politicians and journalists alike and gave Global's Newsroom some well-earned respite.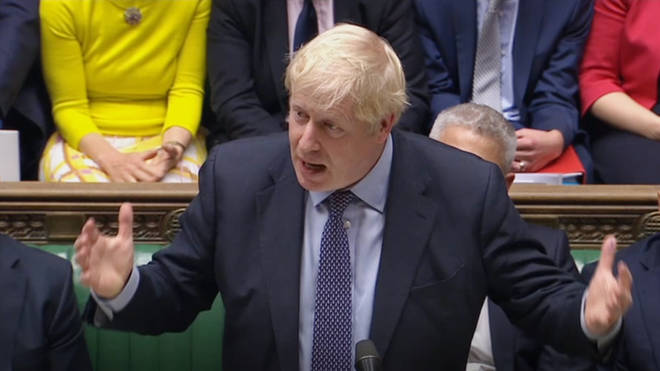 Hundreds of thousands attend People's Vote march
Supporters of the "People's Vote" campaign marched through the capital demanding a "final say" on Boris Johnson's Brexit deal.
Hundreds of thousands of people came together in London saying they wish to check whether the UK electorate wants to leave the EU under the prime minister's plans.
The march began at midday on Park Lane with people walking in their thousands towards Parliament Square.
Celebrities, politicians and well-known activists joined the crowds on Saturday afternoon demanding the government to "honour democratic values."
Star Trek actor Sir Patrick Stewart praised the protest for keeping the fight for a second EU referendum alive and said a People's Vote was no longer a pipe dream.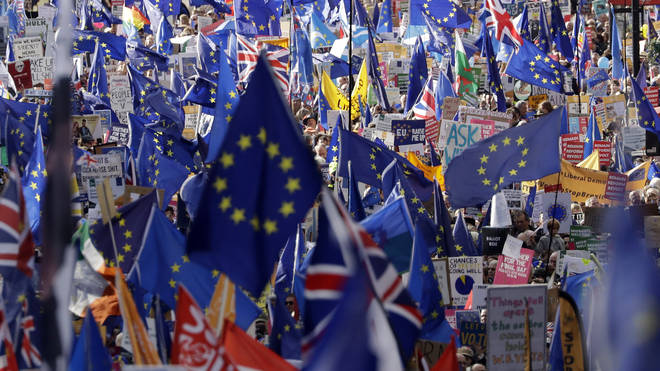 Politicians 'abused' while escorted around London by police
Jacob Rees-Mogg, Diane Abbott and Andrea Leadsom were among several MPs who required police escorts as they left Parliament on Saturday.
Footage posted on Twitter showed Jacob Rees-Mogg being hounded by anti-Brexit protesters chanting "shame on you" as he walked home with his son surrounded by police.
Diane Abbott was similarly targeted by pro-Brexit campaigners after leaving the People's Vote march and whilst walking into Westminster, being called a "traitor" by one man.
Andrea Leadsom thanked the "superb police" as she was confronted by "frightening" People's Vote demonstrators as she too made her way home.
Michael Gove also received a police escort as he left Parliament and Priti Patel responded to the scenes in London thanking the emergency services for looking after the politicians.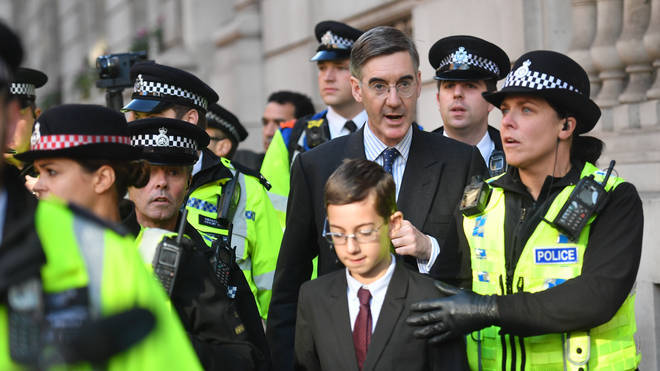 And finally . . . England beat Australia in Rugby World Cup Quarter Final
For some lighter refreshment from all that is Brexit, Eddie Jones' England side put to bed old rivals Australia in a truly convincing manner early on Saturday winning 40-16.
Jonny May scored twice in two first-half minutes to put England on their way, before Kyle Sinckler and Anthony Watson added tries in the second half.
The victory sees England book their place in the semi-finals where they will face tournament-favourites New Zealand who yesterday demolished a lacklustre Ireland team.
England coach Jones feels hailed the team ethic of his men, saying to ITV1: "We took a couple of good opportunities in the first half which put us in a good position.
"They obviously came back in the second half through an error with us, and then we had to find ourselves.
"It was one of those 'bring it on' moments, where you decided whether to stick at or you go individual and we stuck out and I thought it was brilliant."
Looking ahead to today, Wales face France at 8:15am and the hosts Japan look to upset South Africa in two consecutive World Cups when they go head-to-head at 11:15am.