Your morning briefing, Tuesday 15 October
15 October 2019, 06:30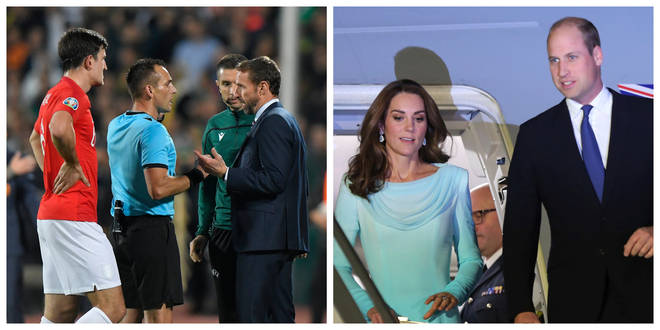 Here's the latest in UK and world news on Tuesday morning.
Boris Johnson will not resign if Queen's Speech is defeated
Downing Street said Prime Minister Boris Johnson will not step aside if the legislative agenda set out in the Queen's Speech is voted down by MPs in the next week.
No 10 suggested the UK leader would push through his government programme even if Parliament rejects it after roughly a week of deliberation.
The prime minister's official spokesman rejected the idea that a defeat on the Queen's Speech would show no confidence in the government and thus could pave the way for an early general election.
Despite being accused of electioneering by opposition leaders Boris Johnson used the speech, described as a "farce" by Labour leader Jeremy Corbyn, to introduce a raft of anti-crime, immigration and environmental Bills.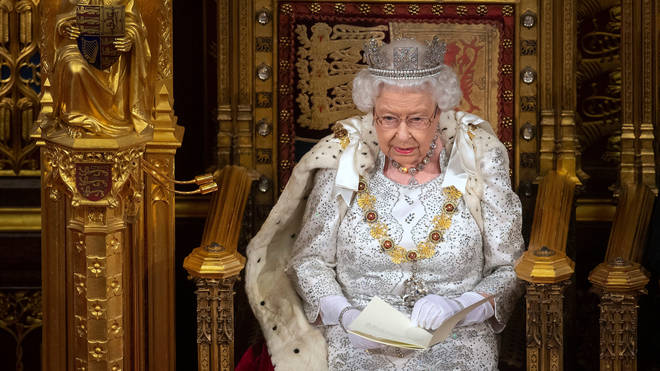 England vs Bulgaria game marred by racist abuse
England's Euro qualifier against Bulgaria was suspended twice amid racist chanting from the crowd.
The game, in Sofia, was paused for the first time for around five minutes, from the 28th minute, with the stadium announcer saying it could be abandoned if "certain crowd chants continue."
Some fans appeared to be making Nazi salutes before play was suspended.
The game was then suspended for a second time around 48 minutes, with a group of 40-50 Bulgarian supporters seen leaving the ground.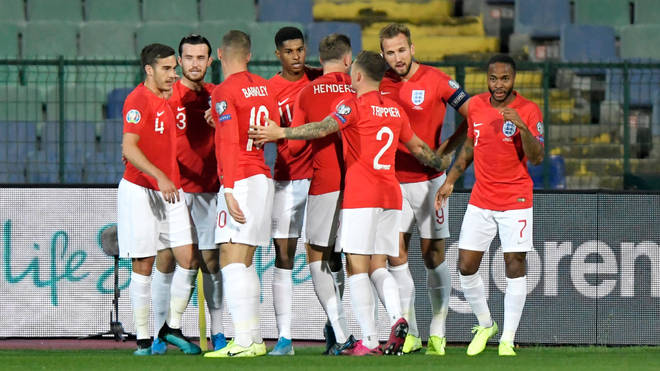 Extinction Rebellion: Hundreds of activists picket Bank of England
More than 500 Extinction Rebellion protesters blocked a junction outside the Bank of England in a bid to disrupt the City of London.
Activists chanted "extinction, rebellion" to a loud drum beat in the financial district, obstructing buses and stopping traffic.
Many held banners and placards bearing messages targeting financial institutions, such as "divest from climate change" and "invest in soil not oil".
Over 90 arrests were made for offences including criminal damage, public nuisance and breaches of the Section 14 Public Order Act conditions.
The arrest total since last Monday has passed 1,500.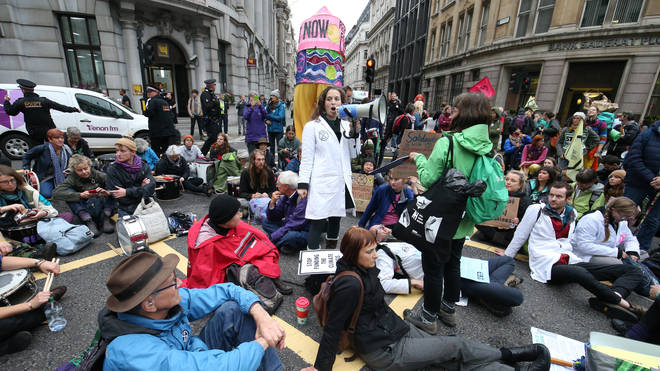 Duke and Duchess of Cambridge land in Pakistan for five-day Royal tour
The Duke and Duchess of Cambridge have landed in Pakistan for their first official visit to the country.
William and Kate were met by Pakistan foreign minister Shah Mehmood Qureshi and his wife at the Pakistani Air Force base in Rawalpindi, near Islamabad.
It will be their "most complex" tour to date, Kensington Palace said, due to political tensions and security concerns in the region.
Prince William will be following in the footsteps of both his parents, as Diana, Princess of Wales, made the journey several times through her charity work.
Jeremy Corbyn slams 'discriminatory' voter ID plans
The Government's new voter ID plans will "disproportionately" discriminate against ethnic minorities, Jeremy Corbyn has said.
The Queen's Speech confirmed plans which would see voters denied a ballot paper unless they bring photographic ID with them to the polls.
Labour leader Mr Corbyn is due to visit the Black Cultural Archives in south London on Tuesday, where he will lay out fears that those from black, Asian and other minority backgrounds could be worst hit by the proposed reforms to the voting process.
Speaking ahead of his visit to the Brixton centre, Mr Corbyn said: "These plans are clearly discriminatory and a blatant attempt by the Tories to suppress voters, deny people their democratic rights and rig the result of the next general election.