Your morning news briefing, 21st September 2019
21 September 2019, 01:25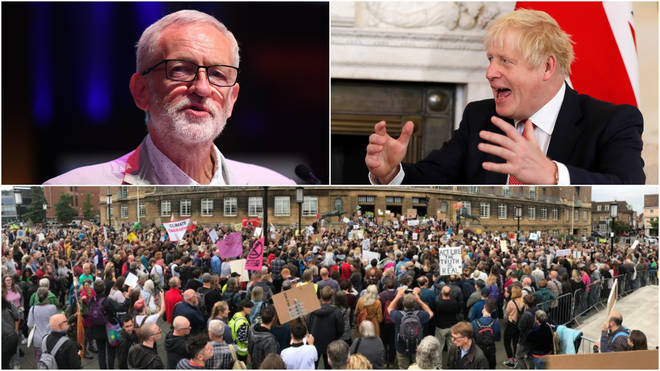 Here's the latest in UK and world news on Saturday morning and a look at what's ahead later today.
Good morning, here's the news you're waking up to on Saturday morning with added sport.
After a full week of Brexit news, the weekend will kick off with the Labour Party conference opening in Brighton. The conference will open with speeches, and on Sunday there will also be the annual Labour MPs v Journalists football match.
London will host events for World Car Free Day on Sunday. The capital's biggest celebrations will take place on more than 20 kilometres of closed roads around Tower Bridge, London Bridge and the City of London.
Later today the Prince of Wales will attend commemorations marking the 75th anniversary of the Battle of Arnhem. The Prince will first attend a commemorative service and wreath-laying at Ginkel Heath near Ede, with Princess Beatrix of the Netherlands.
Climate change activists from Extinction Rebellion have said they will stage a 'Dover Blockade,' protesters are planning to "peacefully and non-violently" block roads out of Dover.
Shakespeare's Globe will host Global Peace Day. Headlined by Sting, with performances by Emeli Sande, Will Young and Jack Savoretti.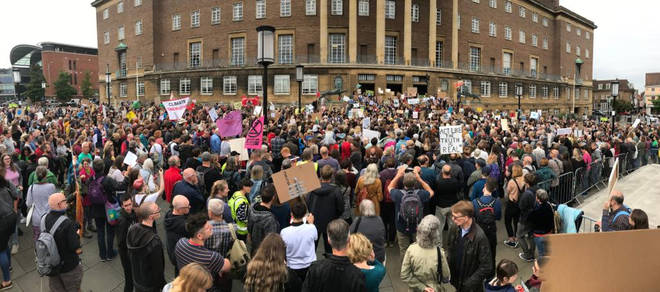 Climate Change Protests
Climate change protests around the world have seen hundreds of thousands of people demanding action.
Organisers claim around 100,000 joined a rally in London, while more than 20,000 marched in Edinburgh and 10,000 in Brighton.
Eight people have been arrested during today's climate protests in central London.
One of those detained is accused of setting off a flare on Lambeth Bridge.
The Metropolitan Police says hundreds of officers were drafted in to cover the demonstration. You can read the full story of the arrests here.
Global's Newsroom spoke to comedian Eddie Izzard at the Birmingham protest.
Brexit
Boris Johnson is due to meet Donald Trump, Emmanuel Macron and Angela Merkel as he discusses Brexit, Iran and the climate crisis at the United Nations.
The Prime Minister arrives on Sunday in New York for the annual General Assembly where world leaders will also convene for the UN's Climate Action Summit.
Mr Johnson will meet his Irish counterpart, Leo Varadkar, following his deputy's warning that a "wide gap" remains between the UK and the EU on securing a new deal.
The PM will also meet European Council president Donald Tusk, as the PM tries to reach an agreement ahead of the October 31 Brexit deadline.
Meanwhile, eight freight companies have been shortlisted for government contracts to transport critical goods in the event of a no-deal Brexit.
The sea, rail and aviation firms will bid to carry vital supplies like medicines from the 31st of October.
They'll use ports away from the congested Channel routes.
The contracts, which could be worth 300 million pounds, will be awarded from the middle of next month.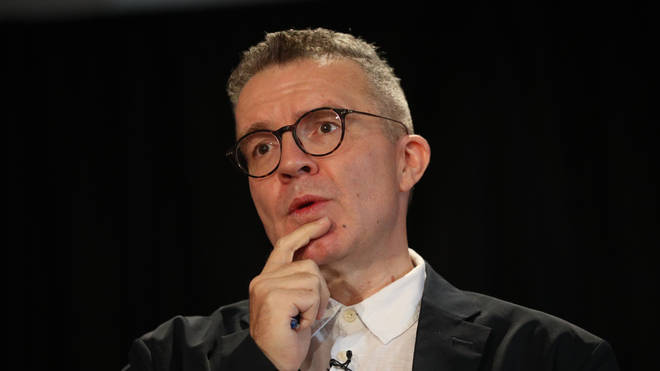 The Labour Party
Amid rumours that the Labour Party is about to split up following messages from MPs to journalists, infighting continues in the party with the role of Jeremy Corbyn's deputy now thought to be under threat.
The Labour party's ruling body is considering a move to abolish the post of deputy leader.
Later today at the first day of the party's conference, the National Executive Committee will examine the issue after Momentum's Jon Lansman tabled a motion to remove the role.
Current deputy leader Tom Watson has publicly clashed with Jeremy Corbyn on a number of occasions.
He recently called for a new Brexit referendum to be held before a general election.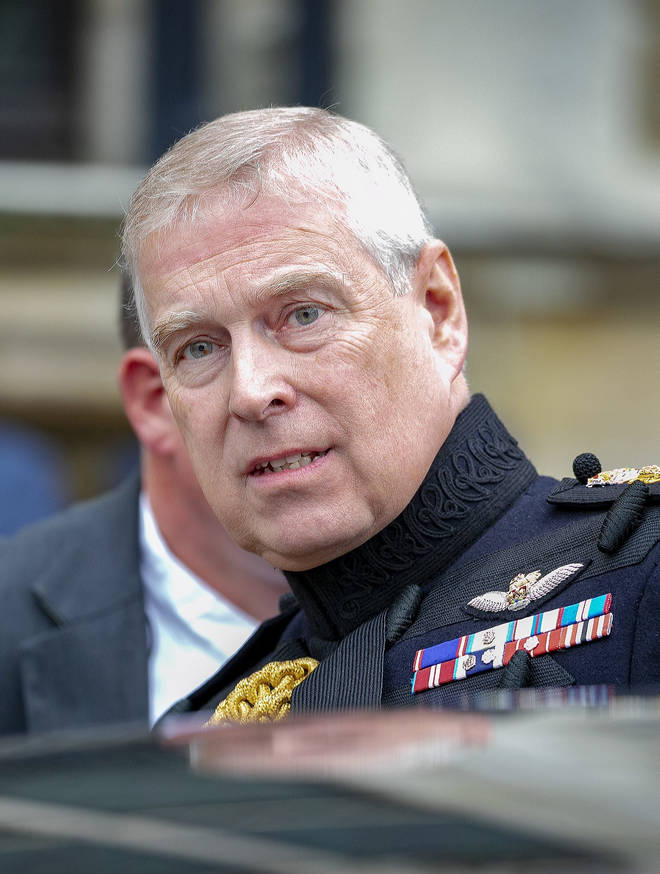 Prince Andrew
A woman who claims she had sex with Prince Andrew when she was 17 says she was trafficked to the Duke.
The Duke of York has denied the allegations against him, with Buckingham Palace also saying that it had nothing to add on previous statements.
"It is emphatically denied that the Duke of York had any form of sexual contact or relationship with Virginia Roberts," the palace has said.
"Any claim to the contrary is false and without foundation."
In a statement released last month, Prince Andrew said: "At no stage during the limited time I spent with him did I see, witness of suspect any behaviour of the sort that subsequently led to his arrest and conviction."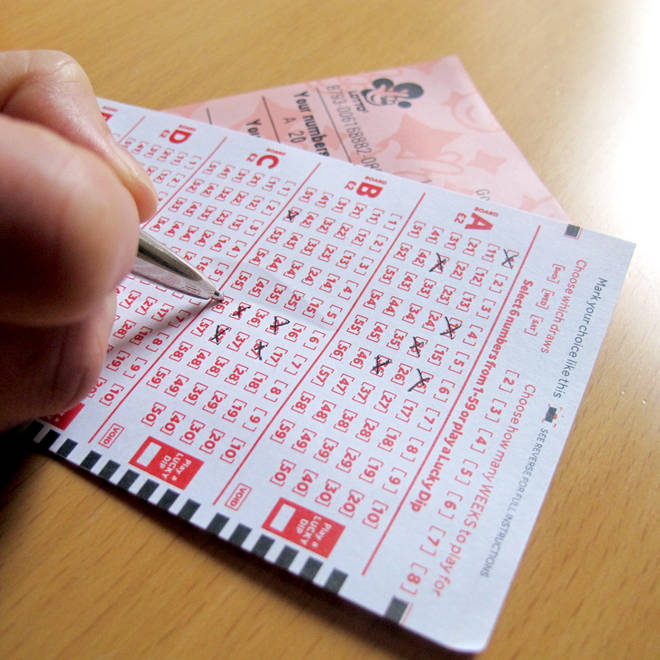 National Lottery
The longest-ever rollover streak on the EuroMillions lottery continued after no-one scooped the jackpot for the 18th time on Friday evening.
Friday's total stood at £167 million but no-one picked the winning numbers of 8, 21, 25, 38 and 50 or the "lucky star" numbers of 4 and 8.
The jackpot for the next draw on Tuesday will now be 189.6 million euro (£167.5 million), EuroMillions said.
Andy Carter of the National Lottery said, "The EuroMillions jackpot rolls on to Tuesday night a huge £167 million jackpot is up for grabs. Players are urged to get their tickets early to be in with a chance of banking a life-changing prize.
"This means if Tuesday's enormous jackpot is won, we could be looking at the UK's biggest ever winner!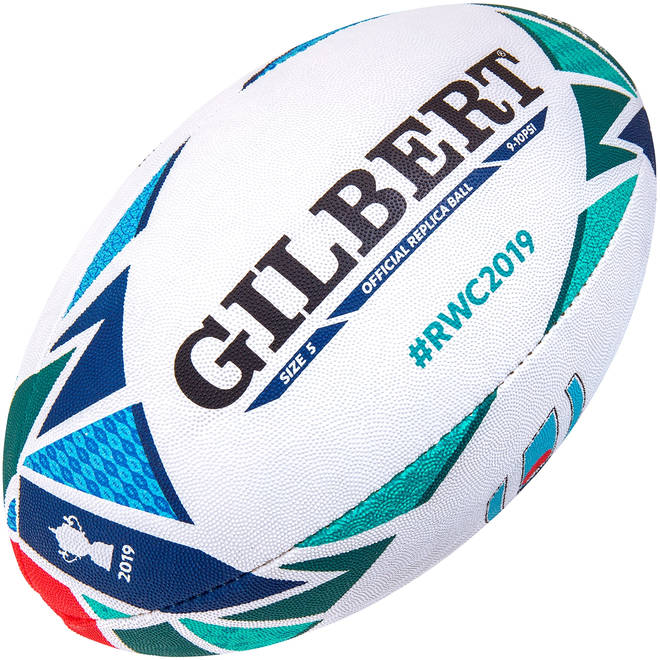 Sport
Bournemouth are level on points with Premier League champions Manchester City this morning.
They're third on goal difference after claiming a 3-1 win at Southampton.
Saturday's key matches:
Leicester City v Tottenham Hotspur, kick-off 1230
Burnley v Norwich City, kick-off 1500.
Everton v Sheffield United, kick-off 1500.
Newcastle United v Brighton, kick-off 1730.
Manchester City v Watford, kick-off 1500.
Meanwhile, there's a huge match at rugby union's World Cup today, as southern hemisphere giants New Zealand and South Africa go head-to-head in Japan.
The All Blacks are looking to win the tournament for a third time in a row - while the Springboks are second-favourites for the trophy.
And Lewis Hamilton is in good shape to secure pole position at the Singapore F1 Grand Prix.
He set the fastest time in second practice ahead of the final run before qualifying this afternoon.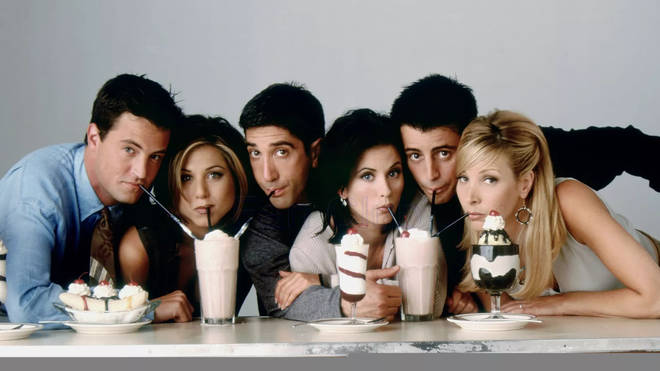 And Finally
A clothing firm's launched a collection celebrating Friends character Rachel Green.
Jennifer Aniston played her in the sitcom that first hit our screens 25 years ago.
Rachel worked for Ralph Lauren in the programme and the fashion brand's allowing people to buy blazers, turtlenecks and dresses inspired by her for between £75 and £850.