Your morning news briefing, 5th November 2019
5 November 2019, 05:59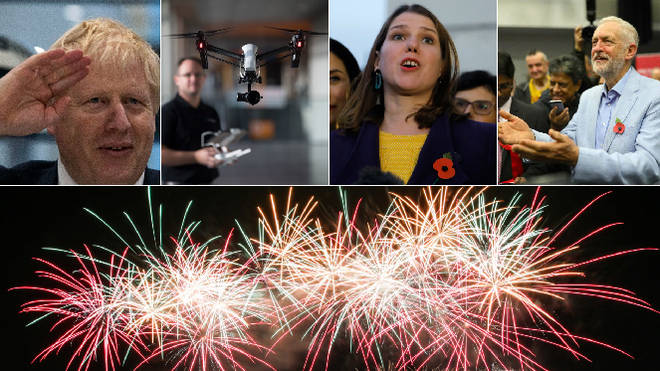 Good morning and here is the latest in UK and world news you're waking up to.
With just 38 days to go until the UK goes to the polls it's EJ here with all the news you need on this foggy Tuesday morning.
With today being Guy Fawkes Night will we see political fireworks?
Campaigning is starting to ramp up as all the parties start to announce their plans. Today will be the last sitting of Parliament and it is expected much of the day will be spent with MPs who are standing down at the next election giving speeches.
Away from Westminster Jeremy Corbyn will savage Boris Johnson as he hits out at the Prime Minister accusing him of trying to "hijack Brexit to sell out our NHS and working people by stripping away their rights."
The Labour leader will be speaking in Essex, he will say "Johnson's Trump deal Brexit puts a price tag on our NHS" and declare that under Labour "our NHS is not for sale."
Meanwhile, Boris Johnson has written to Mr Corbyn. In the letter, Mr Johnson said that votes deserved to have a "clear picture" of each potential prime minister will do in the future for Brexit.
He also accused Mr Corbyn of wanting to "go back to square one" and negotiate a whole new deal "from scratch", which would lead to more "dither and delay."
The Lib Dems are still insisting they can win a majority, and that if Jo Swinson walks through the door of Downing Street on Friday the 13th they will cancel Article 50 and "Stop Brexit."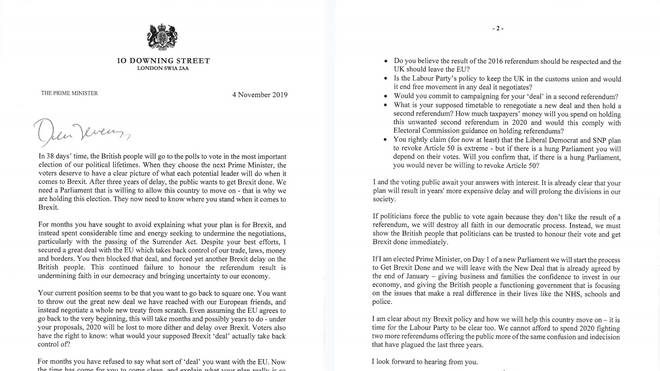 Order, Order, ORDER!
With the departure of John Bercow last week last night saw MPs come together to elect a new Speaker.
My colleague Nick Hardinges was following all the action and you can read his piece here.
Sir Lindsay Hoyle won the ballot and started out by insisting he's going to bring a new style to the House of Commons.
Only time will tell if Sir Lindsay reaches John Bercow's level of notoriety...
I'm now so obsessed with Bercow saying "Mr Peter Bone" that I've spent a period of time setting it to the opening of Beethoven's 5th. Brexit is literally driving me mad. pic.twitter.com/P5w31OWkWi

— Rhodri Marsden (@rhodri) March 28, 2019
ISIS Intelligence Gold Mine As Leader's Sister Captured
Senior officials have said the arrest of Rasmiya Awad, the sister of slain ISIS leader Abu Bakr al-Baghdadi, is an intelligence "gold mine."
She was captured in a raid on Monday evening on a trailer container she was living in with her family near the town of Azaz in Aleppo province.
"This kind of thing is an intelligence gold mine. What she knows about ISIS can significantly expand our understanding of the group and help us catch more bad guys," the official said.
Al-Baghdadi, an Iraqi from Samarra, was killed in a US raid in the nearby province of Idlib last month.
Crackdown On Drones
Drone users could face fines of up to £1,000 if they fly their device without registering as an operator of passing a theory test.
From the end of the month, those wanting to fly the gadgets will have to take the test to show they can do 'safely and legally'
John Lewis stopped selling drones in May because of the chaos they have caused at airports.
Drone chaos at Gatwick airport in December last year saw around one thousand flights cancelled or diverted - affecting nearly 150,000 passengers in the run-up to Christmas.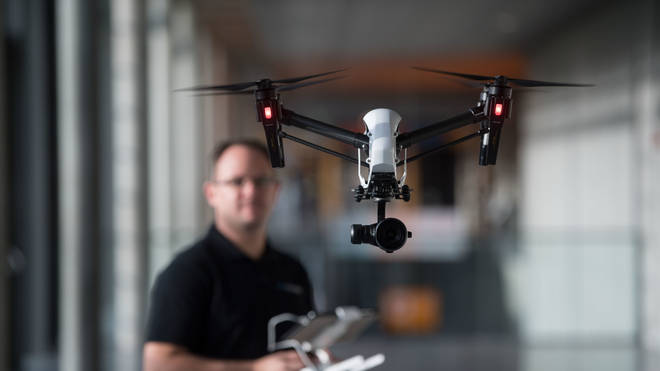 Instagram
The Children's Commissioner for England says Instagram needs to take action after an LBC investigation found pages of children rating each others looks.
Yesterday we revealed LBC News has found children as young as eleven are rating each other on their looks on Instagram.
Young people are also given negative scores and comments including; "Hair 6/10 Face 7/20", "3/10 sorry" and "3 out of 10, best feature filter. Worst feature face, position and lips.
Read the full story by Victoria Smith here.
And Finally... Go For A Run
Scientists have found all forms of running lower the risk of an early death.
The health of more than 200,000 people was analysed by researchers from Australia, Thailand and Finland.
They found those who put on their trainers for even a short run were more than a quarter less likely to die early compared to non-runners.