Your morning news briefing, Monday 2 December
2 December 2019, 07:02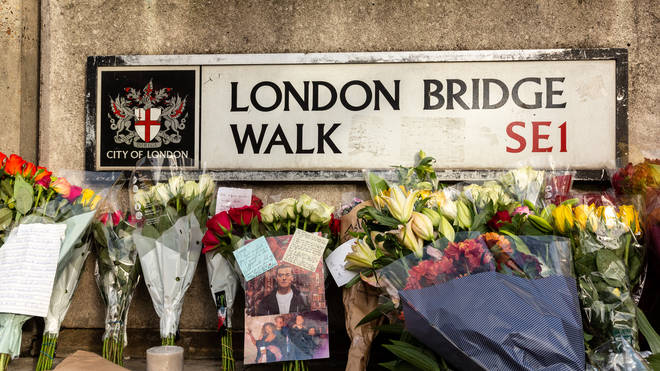 Good morning, here is all the news and weather you're waking up to on Monday morning.
Morning, I hope you had a good weekend, it's EJ here with all the news you need to get you back into the swing of things.
General Election 10 Days To Go
Labour has announced plans to introduce a 33% cut to rail fares, a move the party say will save the average commuter over £1000 a year.
The party has pledged to slash fares and bring in regulated rail fares as part of Labour plans for "an integrated railway under public ownership."
The announcement comes within hours of workers on South Western Railway walking out on strike for 27-days across December as part of the long-running battle over the role of guards on trains.
Labour says from January 2020, regulated rail fares will be 40% higher than in 2010 having risen at more than twice the rate of wages.
Tory Transport Secretary Grant Shapps described the plan as "desperate," while the Labour leader has said he will bring about "real change" to rail travel, which he admitted was his "favourite way of getting around."
Meanwhile, the Tories have announced automated entrance and exit checks to identify individuals who have overstayed their visa will be introduced by the Conservatives under measures to strengthen border security after Brexit.
People will be counted in and out of the country as part of the proposals which would also make biometric passports a requirement and see the introduction of an American-style visa waiver scheme.
The party hopes the Electronic Travel Authorisation (ETA) would provide an enhanced ability to screen arrivals against watchlists and block those deemed to be a threat from entering the UK.
As the technology becomes available, the party hopes to mandate a biometrics requirement for all ETAs to provide another security layer - enabling the Home Office to link forensic evidence from crime scenes to foreign nationals who have entered the country.
Other measures outlined by the party include plans to stop EU criminals at the border and to stop the use of European ID cards.
London Bridge Attack
A tribute will be held later today to honour those who died in the attack on London Bridge on Friday, the emergency services and civilian heroes who responded to the incident will also be honoured.
Just before 2pm on Friday, a previously convicted terrorist went on a knife rampage, killing two people and injuring three others.
He was shot and killed by police on London Bridge, but not before he was restrained by valiant members of the public who helped cut his rampage short.
With shades of 2017 I stood next to London's iconic Shard building and reported on another attack on London Bridge, my LBC colleague Rachael Venables also reported form the same place she did two and a half years ago when last a terrorist attacked London Bridge.
You can read the full story here.
Train Misery - 27-Days Of Strikes
Thousands of commuters will be hit by strikes today as workers on South Western Railway walk out in the long running dispute over the role of guards on trains.
Members of the Rail, Maritime and Transport (RMT) union on South Western Railway will walk out for 27 days from December 2 until New Year's Day - the longest stretch of action against a major rail operator in living memory.
Passengers have been warned only around half of the services will run, including those to and from London Waterloo, the country's busiest railway station.
While those travelling to and from places like Portsmouth, Reading and Southampton face nearly a month of disruption.
Services will be cancelled, replaced by buses or finish earlier than normal, while trains that do run are expected to be busier than normal.
South Western Rail: When and why is the 27-day strike taking place?
Scotland Gas
Several thousands homes in central Scotland could be left without gas for up to five days as temperatures drop below freezing.
Approximately eight thousand properties are affected after it emerged there was a mains failure early on Sunday morning.
Gas infrastructure company SGN saying it will have to go door-to-door and turn off supplies in the affected properties for safety reasons.
An information hub has been set up at Camelon Community Centre in Falkirk, where heaters and hotplates are being handed out to vulnerable residents, including those who are disabled, elderly or have young children.
Weather (Umbrella Maybe)
Headline: Dry, cold, fog tonight in south. Rain in far north.
Today: Many southern and central areas of Britain, dry and cold with wintry sunshine after frost and isolated fog clears. Northern Britain cloudier, with some rain in northern Scotland where it will turn windier but less cold.
Tonight: Much of northern Britain cloudy, breezy and frost-free, rain dying out. Central areas dry and cold, southern parts dry and frosty, probably with quite widespread fog developing.
And Finally...
Protests are expected this weekend as Donald Trump comes to town. The US President will be in London for a NATO event celebrating 70 years of the organisation.
Amid concerns Donald Trump may again wade into the UK general election, a White House spokesperson said that Trump "is absolutely cognizant of not, again, wading into other country's elections."
We will see how that stands up to shouted questions from reporters.
That's it, you're up to date. I'll be back same time, same place tomorrow. EJ