Your morning news briefing, Thursday 19 December
19 December 2019, 06:47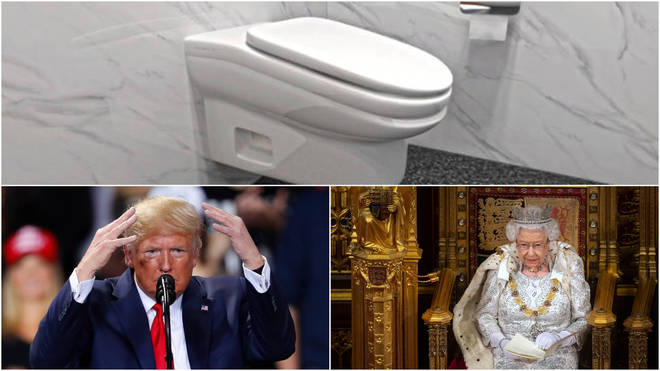 Good morning, here's all the UK and world news you're waking up to on Thursday morning.
Morning, it's almost the weekend. EJ here, helping you kick start your day right.
Trump...
In what could be the biggest story of the month, American politicians have decided to impeach Donald Trump in a historic vote aimed at removing him from office.
The Democrat-controlled House of Representatives concluded he abused his power and should face a trial in the Senate.
Mr Trump has become just the third sitting president in history to be impeached, following in the footsteps of Andrew Johnson in 1868 and Bill Clinton in 1998.
The historic vote split along party lines, much the way it has divided the nation, over the charges that the 45th president abused the power of his office by enlisting a foreign government to investigate a political rival ahead of the 2020 election.
Having approved that abuse of power charge by a vote of 230 for to 197 against, the House then approved the second article of the impeachment resolution - that Mr Trump obstructed Congress in its investigation - by 229 votes to 198.
The articles of impeachment, the political equivalent of an indictment, now go to the Senate for trial, most likely in January.
HMTQ Says
The Prime Minister has insisted that the NHS will be at the heart of the Queen's speech on Thursday.
Downing Street have confirmed that the Queen's Speech will include measures to enshrine in law a NHS funding settlement which will see the service receive an extra £33.9 billion per year by 2023/24.
They have also pledged an additional £1 billion for social care in each year of the new parliament.
Boris Johnson said he wants to use the parliamentary tradition to push an agenda centred upon law and order, infrastructure, education and Brexit.
Brexit legislation will include proposals to implement the UK's future relationship with the EU, which is due to be agreed by the end of December 2020.
The Queen's Speech will also include proposed legislation to abolish hospital car parking charges for "those in greatest need", which will likely include disabled people, parents of sick children staying overnight, and staff working night shifts.
Brexit
Brexit could be blocked by the European Parliament if Boris Johnson fails to protect the rights of British and EU citizens, Guy Verhofstadt has claimed.
The European Parliament's Brexit coordinator told his fellow MEPs there was still "a problem to be solved" before giving consent to the UK Prime Minister's Withdrawal Agreement Bill.
Mr Verhofstadt explained that he had received letters from British and European citizens alike who were anxious about their immigration status.
Weather
Headline: Wet and windy at times, but rather mild.
Today: Some dry and bright weather across central and northern areas at times this morning. However, rain will soon move north to across parts of southern Britain, before affecting central areas through the afternoon. Windy for many but rather mild.
Tonight: Rain continuing north into Scotland and Northern Ireland. Further rain spreading north to affect southern and central areas overnight. Another mild night, with winds gradually easing.
And Finally...
A new 'sloping toilet', designed to stop employees spending too much time in the bathroom while at work, has been met with social media outrage.
The toilet design that has been branded "StandardToilet" has an upper surface that slopes downwards at a 13-degree angle.
This tilted design means the person sitting on it has to use their leg muscles to stay sat firmly in place, which suggests it becomes unbearably uncomfortable for people to sit on for longer than a few minutes.
The designers have filed a patent application for the toilet and said the model "offers the ability to increase business efficiency and profits through reductions in social media usage."
They claim "the workplace toilet has become private texting and social media usage space."
Pictures of the "sloping toilet" went viral on social media after American actor Dave Vescio tweeted: "Say goodbye to comfort breaks! New downward-tilting toilets are designed to become unbearable to sit on after five minutes. They say the main benefit is to employees in improved employee productivity."
Ash Presto, a Sociology lecturer at the University of the Philippines retweeted his post, writing: "Ohhhhh, capitalism doing what it does best— exploitation of workers. Imagine having a universal need like relieving yourself in the toilet made uncomfortable by your employers just to fully utilise your full labor power, which this system considers as just another commodity."
That's it, you're up to date, I will be back at a similar time tomorrow, and I hope you have a fantastic day! EJ