Your morning news briefing, Tuesday 26 November
26 November 2019, 06:09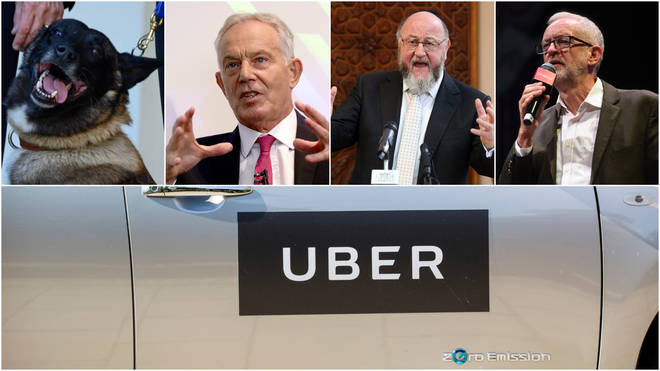 Here's all the UK and world news you're waking up to on Tuesday the 26th of November.
Good morning, EJ here with everything you need to kickstart your day and help ease you through Tuesday.
General Election - 16 Days To Go
With the nation set to go to the polls on December 12, midnight today is the last day you can register to vote, and have your say over which political party becomes the government, and who becomes the Prime Minister.
You can find out everything you need to know about registering to vote here.
The Chief Rabbi has branded Jeremy Corbyn "unfit for high office" and says that the Labour leader's claim to have dealt with all allegations of antisemitism is "a mendacious fiction".
Ephraim Mirvis has warned that the "very soul of our nation is at stake" in next month's general election if Labour get into power.
Writing in The Times in a rare intervention into politics, Mr Mirvis said that "a new poison" has taken hold in Labour "sanctioned from the very top".
He said that Mr Corbyn's dealing of the party's perceived anti-Semitism problem made him "unfit for office."
Meanwhile, past Prime Minister Tony Blair has weighed in.
Mr Blair has said either a Labour or Conservative majority government would "pose a risk" to the UK.
Delivering a speech on Brexit and the General Election in London, Mr Blair said that both the Conservatives' pledge to end the UK's transition period after Brexit at the end of 2020 with or without a deal and Labour's spending plans posed a "risk".
Mr Blair told the Reuters Newsmakers event: "Both as majority governments pose a risk. It's just that the chances I think of Labour doing that are - if the polls are right - negligible."
TAXI!
Uber has not been granted a new licence to operate in London after "several breaches that placed passengers and their safety at risk" were identified, Transport for London said.
At least 14,000 trips were made with drivers who were not the ones shown on the app.
The ride-hailing app firm's existing licence was due to expire on Monday. It will be allowed to continue to operate pending an appeal.
I went out on the streets of London with LBC Correspondent Rachael Venables to speak to cabbies and commuters to ask them what they thought about the decision.
Knife Crime
Yesterday we reported on the amazing moment one London revealed to LBC Correspondent Rachael Venables that he wore a homemade stab-proof vest every single day because of his fears over escalating knife violence in the capital.
You can watch the moment, which was caught on video, here.
And Finally...
If you have followed my morning briefings from the start you will be aware of one particular Special Forces Doggie.
The good news is, he's back! The Delta Force dog who played a starring role in the raid that killed IS leader Abu Bakr al-Baghdadi has met President Donald Trump at the White House.
Conan, a Belgian Malinois, seemed much more interested in the head scratches he was getting from Vice President Mike Pence than listening to Mr Trump's praise.
The President used a slew of adjectives to describe "ultimate fighter" Conan, who was injured when he was exposed to electrical wires in the late October raid while chasing al-Baghdadi at the terrorist's compound in north-west Syria.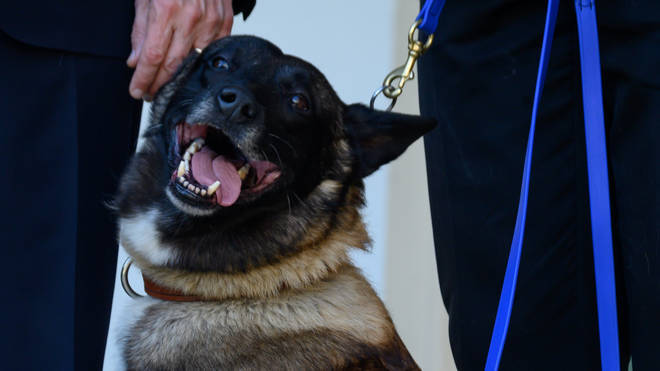 That's it, you're up to date. I'll be back at the same time tomorrow with more of the latest. Have a great day, EJ