Your morning news briefing, Wednesday 4 December
4 December 2019, 07:02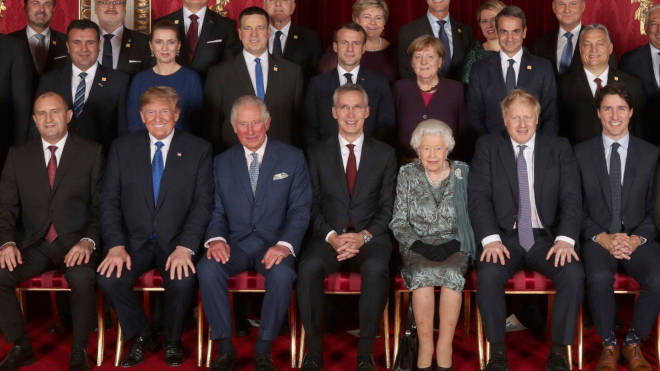 Good morning, here's all the UK and world news you're waking up to on Wednesday.
It's hump day and it's EJ here with all the news you need to get your day started right.
General Election - Almost Over The Line
With just 7 days to go until the UK goes to the polls, the election battle is entering its final stages. All the parties have set out their manifestos and candidates have been furiously knocking on doors.
The Tories have brought the battle to security, with the party traditionally taking a strong stance on the issue.
Public venues would be compelled to ramp up security against the threat of terrorism if the Conservatives win a majority at the election, Boris Johnson has announced.
The party cited the 2017 terror attack, stating they demonstrated that a "wide variety of public spaces are too vulnerable to attack," adding the trend of" low-sophistication attacks, from rapidly radicalised lone actors, makes preventing an attack against those sites increasingly difficult."
Meanwhile, Jeremy Corbyn finally offered an apology after being criticised over his silence over accusations of anti-Semitism within the Labour Party.
He faced mounting criticism for his failure to personally apologise. The Labour leader was under fire after he refused four times to say sorry during an interview with the BBC's Andrew Neil last week.
But on Tuesday Mr Corbyn did offer an apology today. Speaking on ITV's This Morning, he said: "Our party and me do not accept anti-Semitism in any form... obviously I'm very sorry for everything that has happened.
London Bridge Attack
A chef who fought off the London Bridge terrorist has described how he pursued the attacker after being stabbed five times.
Lukasz Koczocik grabbed a metal pole from Fishmongers' Hall to chase Usman Khan, who was armed with two knives and wearing a fake suicide belt.
Just minutes before, the convicted terrorist had fatally stabbed Cambridge University graduates Jack Merritt, 25, and 23-year-old Saskia Jones inside the hall.
It was initially believed he was the man who had ripped a narwhal tusk off the wall, but Lukasz said this was done by another person who also leapt into action as the attack unfolded.
The Polish national has been praised for the "unbelievable heroism" of his actions and is to be honoured by the Polish government with a medal for sacrifice and courage.
Brentford Blaze
100 firefighters are tackling a major blaze at Travelodge hotel in Brentford which has forced the evacuation of guests and staff.
Fifteen fire engines are attending the incident in High Street, Brentford, according to the London Fire Brigade.
The Brigade said firefighters have completed a search of the hotel. Around 160 guests and staff evacuated the building.
An LFB spokesperson said: "Firefighters continue to work hard in challenging conditions to bring the blaze under control."
Station commander Nathan Hobson said: "The whole of a single-storey bin room on the ground floor is alight. The fire spread to an adjacent hotel of five floors."
NATO Is In Town
US President Donald Trump rubbed shoulders with the Queen and Prince Charles at a Nato meeting in Buckingham Palace.
Nato world leaders and their partners travelled to the royal residence's grand State Rooms on Tuesday to celebrate the 70th anniversary of the military alliance's formation.
Nato chiefs arrived at the palace where they were met by Queen Elizabeth, her son the Prince of Wales and his wife the Duchess of Cornwall.
Charles and the monarch joined the politicians for a group photograph in the Throne Room before being served drinks in the Green Drawing Room.
Weather - Foggy
Headline: Fog in south at first. Windy with rain in north
Today: Frosty start in central and southern areas with some dense patches of fog, which may not clear until afternoon. Otherwise, spells of sunshine, but a band of cloud and outbreaks of rain moving east across Scotland and Northern Ireland.
Tonight: Windy with showers, some heavy in the north. Cloudier with some rain for a time in central parts. Clear spells and patchy frost and fog in the south.

And Finally...
Yesterday I bored you with all the details of Air Force 1 and why it's named that only when the President is on board. Today, I can reveal when the United States Secret Service discuss Donald Trump they do not call him Donald Trump, they use his codename.
Mr Trump is referred to as "Mogul" by his bodyguards, while his daughter Ivanka is "Marvel,"and Melania Trump is "Muse."
Previous President Barack Obama was known as "Renegade."
Historian Michael Beschloss explained the process during an interview for NPR. He shared that people who are under Secret Service protection actually get a say in what they're called. "Usually, a president or anyone else who's protected gets a list of possible code names, and they get to choose.
"And if it's something too awful they can choose something else," said Beschloss.
The list of names are provided by the White House Communications Agency.
That's it, you're up to date, I'll be back at a similar time tomorrow, have an amazing day. EJ