Apple's iPhone 15 takes marginal gains to the next level, writes Will Guyatt
12 September 2023, 19:55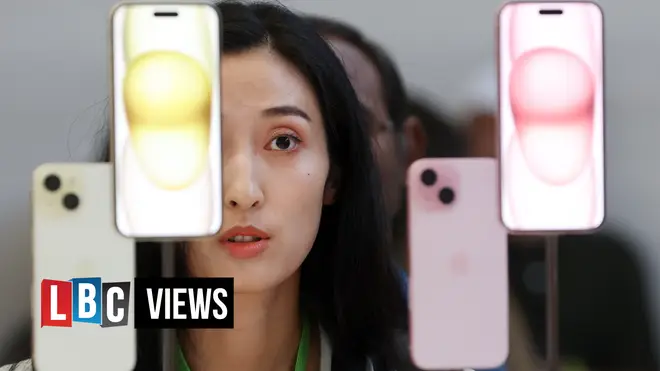 By my reckoning, this is Apple's 22nd iPhone launch since Steve Jobs took to the stage in September 2007 - which explains why this is no longer the event it used to be - to all but the most hardened tech nerds, like me.
And despite the fact the newest iPhone looks almost identical to the previous generation, the company has once again pushed forward in its process of marginal gains, and once again created the world's greatest smartphone.
Sure, it might look similar to their first iPhone from 16 years ago, but what's inside is so very different: the result of Apple spending billions of dollars and more than a decade of developing components for itself.
To make their devices better, Apple took the time to shape their devices from the silicon level up, and it's been a game changer.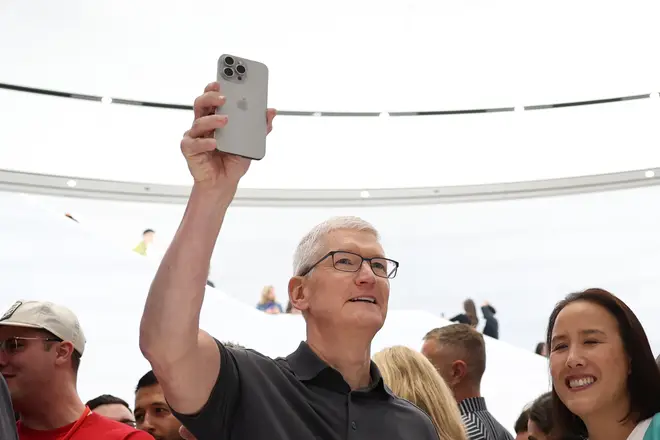 I've never been the world's greatest Apple fan, but the company deserves recognition for this work.
Today, its devices are at the cutting-edge of tech, delivering gains with every new release, and no longer just commanding a premium price for exquisite design , because creating such advanced features costs money too.
Aside from a few mentions for other products - this glitzy-yet mammoth 102-minute launch event focused mostly on the new Apple Watch S9 and the latest iPhone.
Kicking off with a birthday video, it celebrated the stories of those whose lives have been saved by Apple Tech; the mum who found her heart defect thanks to her Apple Watch, and the adventurer who used the emergency satellite SOS system on the iPhone.
Thanks to Apple, these people all celebrated birthdays they wouldn't have had without the watch on their wrist, or phone in their pocket - a bold, but truly reality-changing fact - we rely on our phones and smart devices.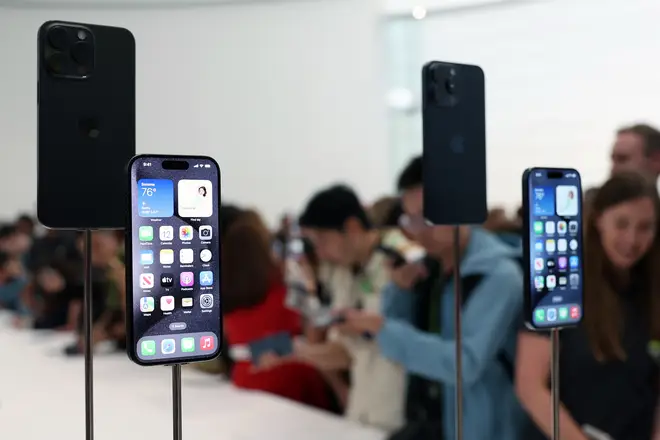 Apple focused a lot on its push for sustainability - announcing some of its products were now carbon-neutral, which is a huge turnaround from a business labelled "least green" tech company by Greenpeace in 2011.
When they got to iPhone 15, boss man Tim Cook called it "incredible" - but you would expect nothing else by now.
The new device, which comes in 6.1inch and 6.7inch sizes brings many of the high-end features from last year's iPhone Pro.
Handily, the improved, brighter screen comes with Ceramic Shield, which strengthens the screen glass - music to the ears of parents around the globe.
Elsewhere, the iPhone 15 comes with a 48 megapixel main camera, with the ability to make my shonky looking photographic efforts look like those of David Bailey - thanks to machine-learning and other smart use of the tech inside the device.
The iPhone 15 and 15 Plus starts at the same price as its predecessors, from $899, pre-order from Friday and on-sale 22nd September.
Apple's top-end flagship model, the iPhone 15 Pro (6.1inches) and Pro Max (6.7inches) stepped it as the first to me made from titanium - an Alloy the company says is lighter, durable and used on the Mars Rover.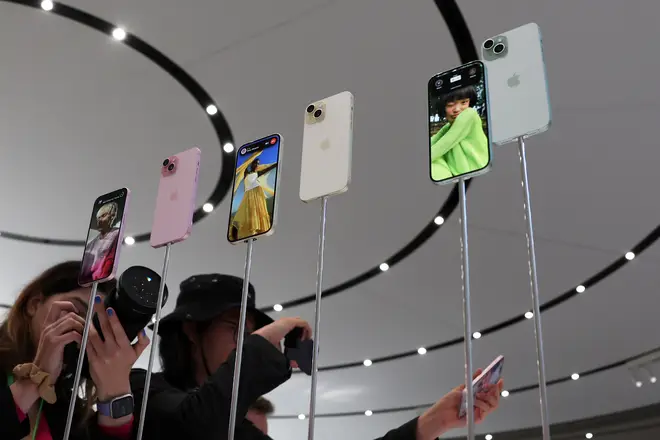 These new models introduce an 'action' button which replaces the 'silent' switch seen since the dawn of the iPhone and can be used to control a number of features we use on our devices.
Inside, the guts of the iPhone 15 Pro are faster, more powerful, yet increasingly efficient - which is certainly needed, as the tech wedged into a smartphone continues to build year on year.
The latest device introduces features that will allow professional filmmakers and photographic studios to use the iPhone in their production - and neither of these features are half-formed stunts, being formed enough to replace more expensive kit.
The devices both start at the same price as last year's models - kicking off at $1299, pre-order from Friday and on-sale 22nd September.
And if that wasn't enough, Apple spoke of switching to USB-C charging because it had become the 'globally recognised standard" deftly ignoring the EU directive forcing its adoption, which may well have focused Apple's minds to finally ditch the industry's last proprietary connection, the Lightning cable.
Saying goodbye to Apple's own charging standard will make my life easier. Thanks EU!
What else was worth mentioning tech wise?
The new Apple Watch 9 (on-sale September 22nd) and Ultra Watch 2 have a new gesture called the 'double-tap' effectively tapping your finger and thumb together to answer calls and other features, without even touching your watch - which is almost like Star Trek, but in real life.
And while the world might no longer stop when Apple launches a new smartphone - there's still plenty of reasons to consider upgrading, particularly if you've held on to your previous iPhone for at least a couple of years, because they get that little bit better every year.
That's the Apple difference - even on its 22nd outing.