At long last M&S's renaissance now seems under a wet sail
24 May 2023, 11:11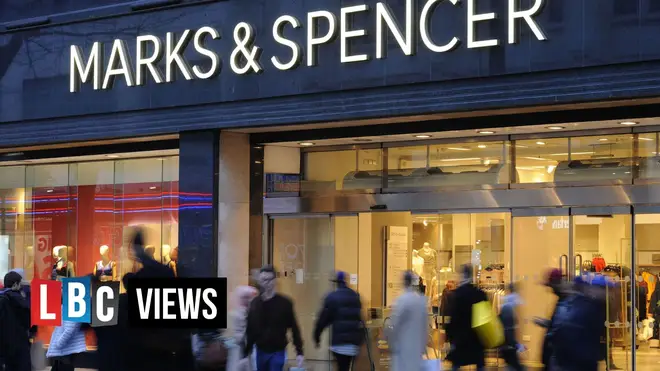 Today's full year results from M&S – I still prefer to call the brand St Michael's – suggests that the UK'S most celebrated retail operation is no longer in remission and has finally shown signs of rising like the 'Phoenix from the Ashes' after spending more than a decade in the 'doldrums.'
Chairman Archie Norman and joint CEOS Stuart Machin and Katie Bickerstaffe have finally managed to steer this 'high street favourite' away from the 'dowdiness' of its clothes, which has been in evidence for years. At last M&S has started to produce fashions, which all age groups are attracted to. Food sales have never been a problem. Their produce has always been of the highest quality, even if marginally more expensive than many of its peers. Not so the fashions; they have struggled.
There have only been two occasions when M&S has posted a pre-tax profit of £1 billion – in 1997 under the stewardship of Sir Richard Greenbury and in 2007, three years after Lord Stuart Rose took up the challenge as CEO, when staving off Sir Philip Green's £9.1 billion bid at £4 a share in 2004. Since that date achieving that level of profitability has never been in M&S'S sights. In the year ending 2ndApril 2022 the group registered a profit before tax of £391.7 million, which was the highest figure since 2016. M&S'S share price has been on the slide since May 2007, when its shares hit 700p in May 2007.
This morning M&S posted a pre-tax profit of £482 million for the year 2022/23. Sales for clothes were up 11.5% and food by 8.7%. There was a modest disappointment in that the Ocado Retail joint venture cost £29 million. In the past year inflation has been rampant. Energy costs have topped £50 million and wage inflation close to £100 million. This looks like very decent progress, bearing in mind the consumer has had to be far more discerning, having less disposable income.
The clothing sales have been particularly gratifying. When Lord Rose handed over the reins to Marc Bolland in 2010, maybe in hindsight leaving Kate Bostock, who had been in situ in fashion at a senior level from 2004 to 2012 in charge, was a 'bridge too far'. However inspirational a clothes acolyte she might have been, eight years is probably too long to be at the helm of a fashion house. Unfortunately, the appointment of Belinda Earl also proved to provide little impetus to clothes sales. Fashion always needs the injection of new ideas and designs and despite some new fresh brands and contributions from heavyweights such as Paul Smith, M&S lost its market share to the likes of Primark and other high street brands – Hobbs, French Connection, Reiss, H&M, Zara and recent aspirants such as Boohoo and ASOS. Once market share is surrendered, it is very hard to reverse the trend.
When Marc Bolland arrived from Wm Morrison in 2010, succeeding Lord Rose as CEO, M&S shares had fallen to 380p. They rallied to 540p in 2015 but fell away to 410p in January 2016, when Bolland handed over control to Steve Rowe, who had been responsible for general merchandise including clothes. His appointment was a bit of a surprise. The share price continued to drift to 99p in October 2022. Steve Rowe cannot take all the blame. He contributed significantly to a major cost cutting exercise and helped to negotiate the £750 million distribution deal with Ocado. He had Covid to deal with. Food remained at the top end of excellence during this tricky period. However, in recent years M&S was late coming out of the traps venturing into on-line trading. This was a major oversight. Despite Laura Wade-Gery being hired to take over this Herculean task from supermarket group Tesco, her arrival came too late. "The horse had already bolted!"
The 'triumvirate' of Messrs Norman, Machin and Bickerstaffe are proving to be a very potent and effective management team. Mr Norman's invaluable experience as a leading retailer at ASDA before entering politics, followed by a successful chairmanship of ITV, prior to succeeding Robert Swannell as Chairman of M&S in 2017, is proving to be invaluable. To have joint managing directors is considered unorthodox, but the combination of Machin and Bickerstaff (appointed March 2022) has proved successful to date. Stuart Machin has been all but a 'lifer' at M&S and knows the business inside out and Bickerstaff has made radical and successful contribution to its fashion renaissance. M&S now sells an array of brands in a similar manner to John Lewis and with what looks like rather more success. Many branches have been closed and the shops are much more user friendly. M&S'S resurgence seems now "under a wet sail!" It is interesting to note that M&S share price has rallied by 29% since the beginning of 2023.