Could Baroness Hallett vs Boris Johnson become the latest political fistfight?
30 May 2023, 10:01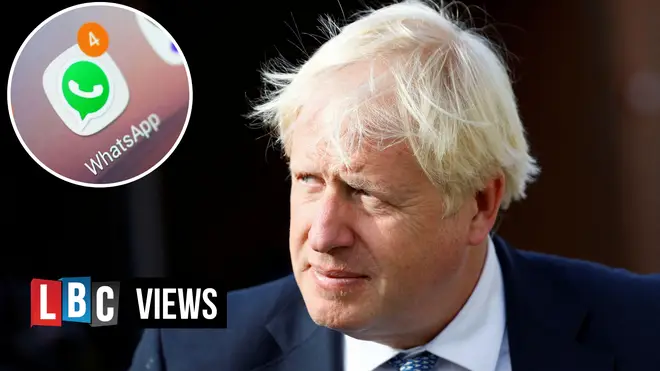 Would you feel comfortable handing over all of your unredacted diary entries and WhatsApp messages?
If your name is Boris Johnson, the answer is seemingly unequivocally 'no'.
The Coronavirus inquiry is now demanding that the former Prime Minister goes beyond the already 55,000 documents and 24 witness statements which the government has handed over.
Boris Johnson says much of the information is private, personal, and has nothing to do with the inquiry. The phrase continually leaked by allies is that the correspondence is "unambiguously irrelevant".
Ministers are also anxious about the precedent this could set... cue a raft of officials desperately turning on the 'disappearing messages' feature on their WhatsApp.
However, it is undoubtedly up to the inquiry – which the government itself set up – to decide what is, and is not, relevant. Baroness Hallett believes she should be able to ascertain what the government's priorities during the pandemic were and whether there were any potential distractions – indeed, the former Judge says it is possibly a criminal offence not to do so.
So it looks like yet another legal battle involving Boris Johnson.
After the drama regarding the prorogation of Parliament, the Cabinet Office could be gearing up for legal action in refusing to hand over this information.
Ironically, the lawyer who ruled Mr Johnson's actions were 'unlawful' – Lord Pannick KC – is actually acting for the former Prime Minister this time round.
The optics for the government do not look great.
The Conservatives locking horns legally with the chair of the inquiry whom they appointed.
Boris Johnson has a habit of falling out with senior judges, take Baroness Hale and her spider brooch during the prorogation of Parliament.
Could Baroness Hallett vs Boris Johnson become the latest political fistfight?