Why did the government think it was a good idea to turn the reshuffle into transfer deadline day?
13 November 2023, 16:15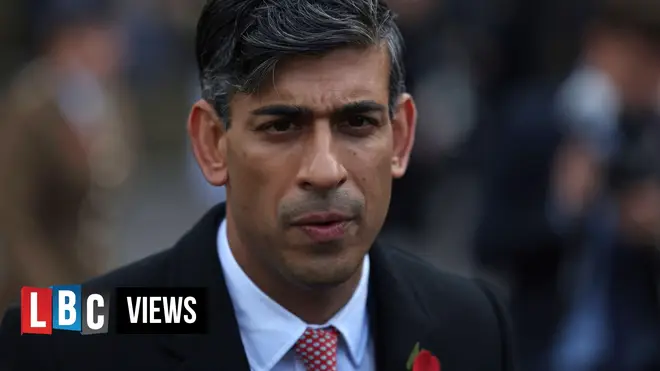 They are the government of the United Kingdom not Doncaster Rovers.
Someone inside Conservative central office thought it was a good idea to turn an important reshuffle day into transfer deadline day.
If somebody had told me that was a parody rather than the Conservatives own social media account I would not have been surprised.
The jobs that these politicians are taking on are deadly serious and there is an election next year. As we all know the Tories are massively behind in the polls.
Incoming Foreign Secretary David Cameron will face an in-tray including wars in Ukraine and the Middle East and the government's flagship Rwanda policy will land on Home Secretary James Cleverly's desk within days.
So how did the Tories announce this crucial reshuffle? Setting up the top team that will lead them into the election.
A post on their X account read: "HERE WE GO, Today Rishi Sunak strengthens his team in Government to deliver long-term decisions for a brighter future. Stay tuned for the latest."
This phrase is synonymous with Italian football journalist Fabrizio Romano during his transfer reporting.
And it continued:
* 'Huge move, Congratulations James Cleverly,' the account posted, adding a fist pump and clapping emoji when confirming his appointment as Home Secretary
* 'AGREEMENT REACHED: Laura Trott takes up a position in the Treasury as Chief Secretary,' a further announcement read.
This isn't a new striker moving from AC Milan to Aston Villa or a goalkeeper heading to Ajax. These are the people running the country - with very serious roles in a very serious time.
Their roles need treating with the upmost respect and reverence not a series of sports-style tweets.