It is hard to feel sorry for Hannah Ingram-Moore... How on earth did it come to this? Writes Stephen Rigley
8 November 2023, 11:17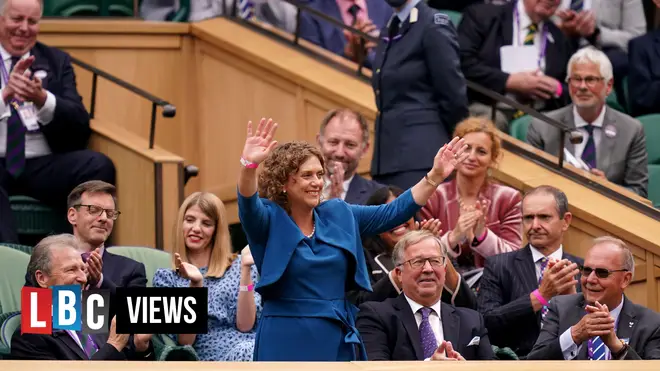 When the nation needed a hero amid the darkest days of the pandemic - up he stepped.
The simple way the 100-year-old former soldier raised millions of pounds for the NHS by making laps of his garden on a walking frame provided a rare ray of light during the gloom of Covid.
But fast forward three years and Covid is thankfully largely confirmed to our memories and public inquiries.
Captain Tom is no longer with us having been knighted by the late Queen in the grounds of Windsor Castle for his efforts.
And his daughter Hannah Ingram-Moore who was regularly seen alongside her father during his fundraising efforts has become engulfed by a string of scandals ever more bizarre.
How on earth did it come to this?
I guess the warning signs were there for all to see when we witnessed the bizarre spectacle of Mrs Ingram-Moore waving and blowing kisses to the crowd from the royal box at Wimbledon.
And who really needed a Captain Tom mug, t-shirt or bottle of gin.
Now she has failed in a planning battle to build a spa in the grounds of her £1.2million family home.
She had said they were offices. But they were actually were a pool, changing room and toilets. How did she really think she would get away with that?
Then after the planners objected, she said that all she wanted to do was help the local aged community.
Yeah, of course. These are the same neighbours who described it as an 'eyesore' and a 'monstrosity.'
I'm not even sure Ingram-Moore think she has done anything wrong.
She has hung on to £800,000 from the three bestselling books her father managed to write during the in first few months of lockdown.
'They were his books. it was his wishes' Ingram-Moore says. Maybe they were. we will never know.
I'm sure when the bulldozers arrive to tear down her spa Ingram-Moore will be devastated. But will she look at herself and ask some tough questions about what went wrong?
I have never met her but I very much doubt it.
Her father was a genuine hero, whose tireless good deeds provided an inspiration to us all during genuinely dark times.
Did Ingram-Moore think that because Captain Tom raised £39million for the NHS she had the right to do whatever she wanted?
Because as the fiasco of the spa has proved - you can't.
All you will do is damage your father's glorious legacy.