'Haters can't win': The Jewish community deserve the protection of the law, writes Marie van der Zyl
23 October 2023, 16:43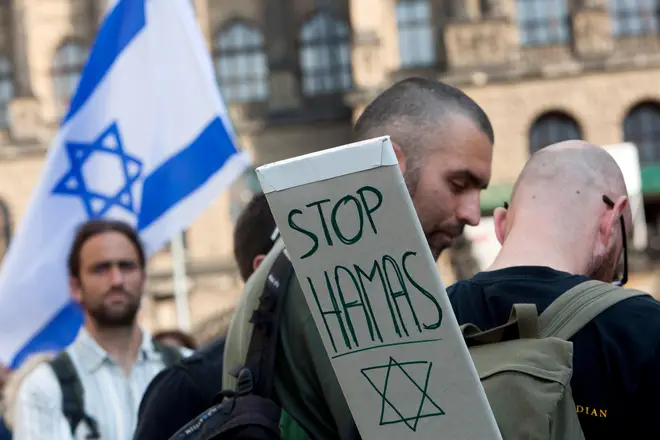 Marie van der Zyl is President of the Board of Deputies of British Jews
It is only two weeks since 1,400 hundred Israelis, most of them civilians, were massacred and a further 200 kidnapped in a coordinated and merciless attack by Hamas terrorists.
Not only were the murders indiscriminate, with elderly people, children and even babies among the victims, the killings were systematic, and in many cases sadistic, involving horrific torture.
With Hamas designated a proscribed terrorist organisation in the UK, we would hope that all those espousing support for these horrific terrorist attacks would be arrested by the police and charged.
Many thousands of pro-Palestinian demonstrators were out on our streets on Saturday and there were several well-documented instances where protesters appeared to be promoting violence and were clearly aligning themselves to the Hamas terrorists.
This cannot be right. The government has called on the police to take action against those concerned. The police has, in turn, claimed that there is no legislation which would entitle officers to act against those calling for Jihad, for example.
Both the government and the police must urgently ensure that there are both sufficient powers and the will to apprehend those who promote violence.
It is perhaps no surprise that the Jewish community has experienced, as of last week, a 580 per cent rise in hate attacks since the terrorist attacks two weeks ago.
We deserve to feel safe and secure on the streets of our country and, while terrorism is openly and publicly espoused with seeming impunity, we cannot be confident of the safety of Jewish children in schools, students on campus and anyone else who can be easily identified as Jewish.
Thousands of UK Jews came together yesterday in Trafalgar Square, not to shout hate slogans but rather to call for the hostages held by Hamas to be released, and to mourn the tragic deaths in Israel alongside family members of the victims.
Many hundreds of police were needed, not to police what was a peaceful gathering, but rather to ensure the safety of those attending the vigil.
As a long-established and law-abiding community, we deserve the protection of the law. The haters cannot be allowed to win.