Humza Yousaf arrives in Westminster to meet Rishi Sunak with a growing weight on his shoulders
24 April 2023, 16:20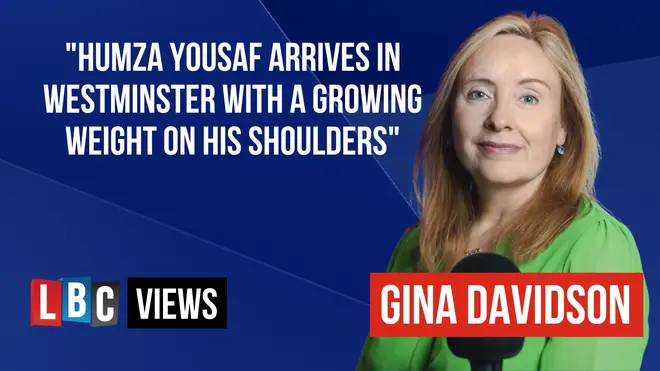 Humza Yousaf cannot catch a break.
Last week his keynote speech on his priorities as First Minister was derailed by the arrest just hours earlier of the SNP treasurer - and backbencher - Colin Beattie.
The focus of the day unsurprisingly shifted from what Mr Yousaf might say on child poverty, deposit return schemes, and education, to just who might possibly be arrested next.
By evening Mr Beattie, like Peter Murrell, the party's former chief executive and husband of Nicola Sturgeon, was released without charge while the Police Scotland investigation into SNP finances continues.
Now today Humza Yousaf is in London to meet with, among others, the Prime Minister. And the whole event has been overshadowed by revelations made by his Westminster group leader about the party finances.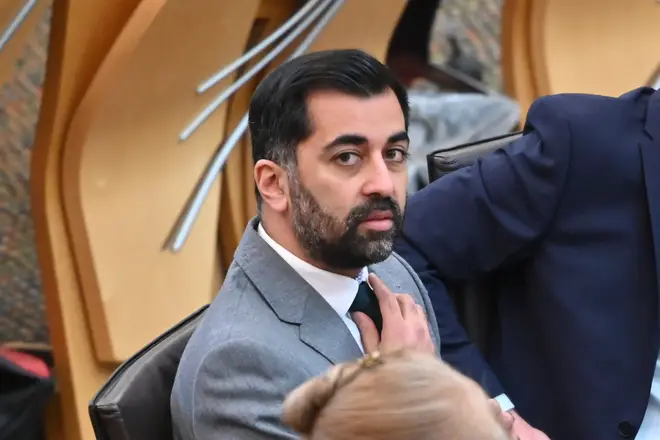 Once again attention is snatched from what Humza Yousaf wants to talk about, to the ongoing chaos within his party.
Stephen Flynn has revealed how, despite being elected to be group leader on December 6, he wasn't told until early February that his group (and indeed the wider party) had no auditors. We should remember that Humza Yousaf himself says he didn't know until March.
Read more: Colin Beattie quits as SNP treasurer after being arrested in party finance probe
Read more: SNP auditors quit amid police investigation into Nicola Sturgeon's husband over party finances
With no auditors Mr Flynn is concerned that vital taxpayers money, called Short money, which is given to the SNP as the third largest party in the Commons, will be stopped. That £1.15m is used to employ staff, so could ultimately mean job losses.
Accountants Johnstone Carmichael dropped the SNP as clients last September, yet despite his predecessor in the role, Ian Blackford, knowing that was the case, and claiming all information was passed on, Mr Flynn remained in the dark.
Now with a deadline of May 31 fast approaching, by which he needs his group's accounts audited and submitted to the House of Commons authorities, there is huge pressure on the Aberdeen South MP.
He said the party is in "constant discussions" with Commons authorities, that the situation is "in a state of flux" and cognisant that people's jobs could be on the line, he says he wouldn't make any "commitments that I can't keep" but added he didn't want to "incur any concern among staff that we arent' going to be able to meet our deadlines."
The whole situation raises further questions about financial transparency within the SNP, questions which Police Scotland's Operation Branchform is expected to provide answers to at some point in the future.
So Humza Yousaf arrives in Westminster with a weight on his shoulders which appears to be added to daily.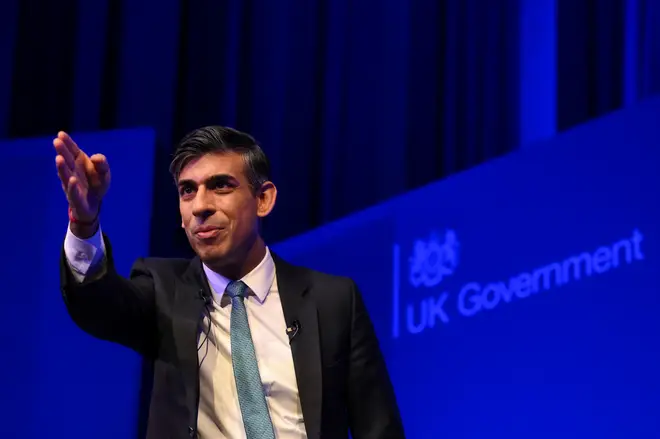 And what should be a moment of cultural and political signifance - a son and grandson of immigrants from India and Pakistan respectively, a Hindu and a Muslim, meeting for the first time as holders of great political office, leading the UK and Scotland - will effectively be spoiled by headlines of internal party crisis.
Not that Rishi Sunak has his own troubles to seek given his recent loss of his deputy Prime Minister through bullying allegations and an ethics probe over his own actions around a childcare announcement, which his wife could potentially benefit from financially.
Perhaps the one bright spot for Humza Yousaf is the SNP revealing that membership numbers have risen in the last couple of months by around 2000. He has been clear to state the party is far from bankruptcy, but no doubt any more money into the coffers will be most welcome.