Lucy Letby statutory inquiry must put families at the centre and finally give them answers
31 August 2023, 14:39 | Updated: 31 August 2023, 14:42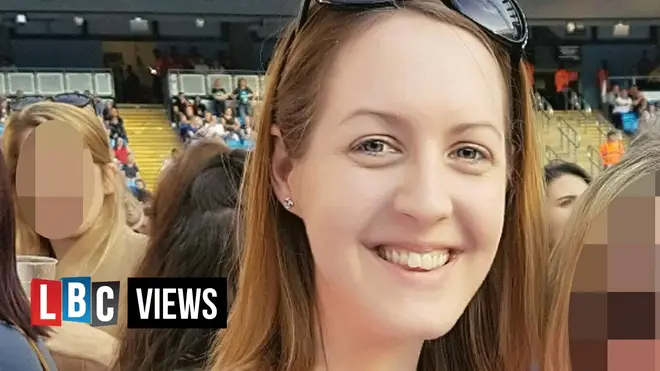 The Government has upgraded the inquiry that was announced shortly after Lucy Letby's conviction to a full statutory inquiry.
A statutory public inquiry is run according to rules set out in the Inquiries Act 2005 and Inquiry Rules 2006 and, whilst it is established by the Government, the inquiry is run independently of the Government.
The inquiry's chair, who is yet to be announced, is likely to be a senior judge with experience of leading similar, high profile public inquiries, and the terms of reference will be set following consultation with the families of Lucy Letby's victims.
Shoosmiths' clinical negligence partner Kashmir Uppal, one of the lead solicitors in the case against rogue surgeon Ian Paterson, said: "It was clear from the outset that the inquiry would have to be one that compelled the attendance of witnesses and the production of documents.
"Anything less would simply not be effective in putting patient safety, rather than the reputation of the organisation or any individual, at the forefront of clinical governance and management.
"It is also extremely important that the families are at the centre of the inquiry and their questions are answered."
The legal powers of a statutory inquiry to compel witnesses to give evidence is vital.
In non-statutory inquiries witnesses can decide not to participate if, for example, they are concerned that they may face professional and criminal sanctions.
Kashmir said: "The consequence of the non-participation of witnesses is that we would not fully understand what happened and why, and we would lose the opportunity to learn the lessons that could prevent such tragic events occurring in future.
"There are a lot of questions that need answering by current and former staff of the Countess of Chester Hospital and those answers may only be obtained by careful and determined questioning by Counsel to the inquiry."
The inquiry into the Paterson case, at which Kashmir gave evidence, was a non-statutory inquiry and, as such, some of the clinicians who were invited to give evidence decided not to participate.
Some of those clinicians are now "interested parties" in the inquests of Paterson's former patients which have been opened at Birmingham Coroner's Court. This means that their conduct may come under scrutiny.
It is a criminal offence to intentionally withhold a document required in a statutory inquiry or to deliberately obstruct the inquiry's work.
Such penalties are appropriate where there is a risk that individuals whose evidence may be incriminating and could result in further criminal charges, such as corporate manslaughter or gross negligence manslaughter, may not attend voluntarily.
The evidence from an inquiry can also assist in any subsequent civil litigation as well as criminal proceedings.
Finally, it is essential that any recommendations made are fully and swiftly implemented to safeguard patient safety. The Paterson Inquiry recommendations were published in February 2020 but some of those recommendations still have not been implemented.
Kashmir continued: "If we are to prioritise patient safety, we must eradicate any culture of avoidance and denial that exists. This can only be addressed if those in a position of authority are subject to regulation and are held accountable for their decisions.
As we know, this is not an isolated incident - there have been numerous reported cases in recent years where clinicians have raised concerns about patient safety and have been sacked for whistleblowing. In fact, the chair of the BMA recently spoke about a 'culture of punishing those who dare to speak out'."