Met's battle for public trust will be won by action on the streets not words in a report, writes Rory Geoghegan
19 July 2023, 20:00 | Updated: 20 July 2023, 10:48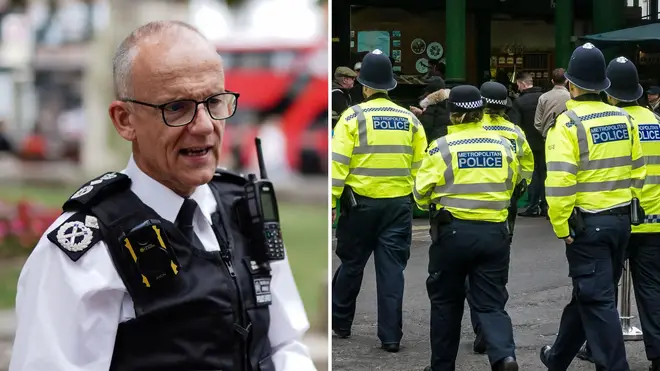 The Met's battle against crime and for public trust will be won by action on the streets, not words in a report.
The Met's publication of their latest turnaround plan - 'A New Met for London' - will be one less item on the Commissioner's to-do list, but the real test for whether Londoners have a new Met, will be whether anything feels different in London's neighbourhoods and police stations.
It's important to have a good plan - but wordy plans, long in the gestation, can have a tendency to feel far removed from the realities facing police officers and members of the public on London's streets.
I've recently spent time on the ground in Hanwell - sandwiched between Ealing and Southall in west London.
There, I've witnessed first hand the persistent crime and disorder that is impacting on local residents and businesses: open and blatant dealing and use of crack and heroin, theft, threatening behaviour, and anti-social behaviour. The most unpleasant example perhaps being regular public urination and defecation at or near people's homes and businesses.
It's not that the police aren't to be seen at all in Hanwell - it's just that they are generally flying past on blue lights from one end of Uxbridge Road to the other. There seems to be a distinct lack of a specific plan to turn things around for the residents of Hanwell.
A long-running problem for the Met has been little or no accountability at a senior level for local crime and disorder.
The introduction of new Neighbourhood Superintendents shows no sign of changing that, and the Met's laudable priority of using "community crime-fighting" to "cut crime, rebuild trust and restore our bond with communities" currently rings hollow for members of the public who see crime and criminals go unchecked, as in Hanwell.
Read more: Met commissioner apologises to Daniel Morgan's family over 'cycle of corruption' and failures investigating his murder
Read more: Met to treat male predators the same as terrorists in £366 million plan to overhaul force
For some in Hanwell, the only crime-fighting going on is what the community undertakes themselves. Doing their best to report crime, to raise awareness, and to keep washing away the urine and excreta outside their doors. For those most affected it feels futile.
Hanwell - dubbed by some local media as 'Han-hell' - is not the worst neighbourhood in London, but it should be seen as the canary in the coalmine.
If an otherwise pleasant part of London, made up of good-natured and generous local people, is left to suffer from deterioration and decline as a result of crime going unchecked, then what hope for anywhere else.
The general sentiment from our public survey - often expressed with sympathy for the pressures on frontline police officers and the social issues linked to drugs and crime - is that the police have surrendered the streets, and that both the Council and the police response has been ineffective.
Even individuals banned from the area by the courts for repeated criminal behaviour, keep coming back without consequence - making a mockery of the very laws that should be enforced.
The next major milestone for the Commissioner is his fast-approaching one year anniversary. If the green shoots of a turnaround aren't seen and felt in places like Hanwell - by residents and police officers alike - then the remaining sympathy that Londoner's feel for the Met risks draining away, and crime and fear of crime in places like Hanwell can be expected to rise.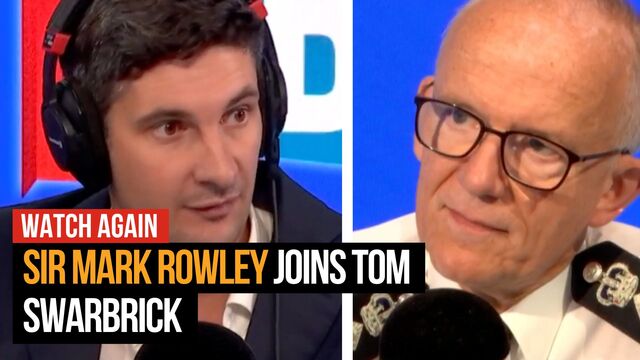 Sir Mark Rowley joins Tom Swarbrick
While the Commissioner and his top team may feel the greatest heat from activists often singularly focused on racism, homophobia, and misogyny - the truth is that the quality of the Met's relationship with Londoners will be determined by the effectiveness of the everyday response to crime and disorder.
In August, in a bid to restore some local accountability for crime and disorder, the Public Safety Foundation will be holding a 'town hall' meeting with local residents and the authorities. It's an opportunity for a senior police officer to - at last - step up, take ownership, set out a clear plan, and start to deliver more trust and less crime in Hanwell.
The residents of Hanwell, impacted by crime and disorder, aren't asking for the Met to do backflips or brain surgery. They simply expect to see police turn up when called, to be present on the street, and to be bearing down on crime and the criminals who commit it.
The first 10 months of Sir Mark Rowley's leadership has involved a lot of listening and there is now a published plan. The next two months and the subsequent two years need to be about action that gives those Londoners besieged by crime and disorder, like some of those in Hanwell, hope that a new Met has indeed arrived.
Rory Geoghegan is Founder of The Public Safety Foundation and is a former No10 Special Adviser and police officer.