The only way is up for Ron DeSantis after the awful launch of his Presidential bid
25 May 2023, 15:17
When Elon Musk launched his Space X rocket in April it blew up, and his comms people came up with the most ingenious and euphemistic phrasing: it was a ' rapid unscheduled disassembly.'
Well last night Republican presidential wannabe chose Elon Musk's Twitter platform to stage his political launch. But like the ill-fated Space X he went through a rapid unscheduled disassembly.
For 25 minutes I listened on Twitter audio – there were echoey voices, there was howl-round, there was silence, there was music. But a rousing rhetorical flourish as to why the Florida governor should become the 47th president of the United States there was nothing. Nada. Zilch. It was a technical disaster area.
Listen and Subscribe to The News Agents Podcast on Global Player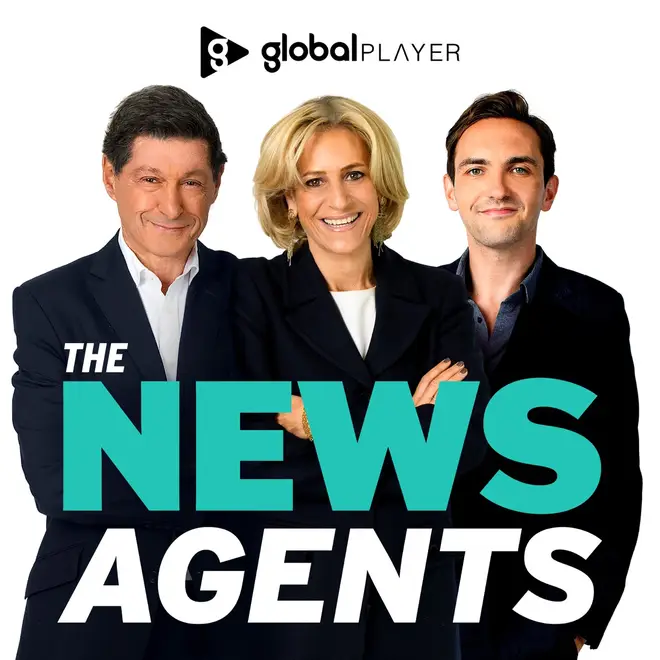 You could almost hear the uproarious laughter coming from Mar-a-Lago, where Donald Trump was monitoring his would-be rival's ill-fated entrance to the race.
Politically they are cut from similar cloth. DeSantis is anti-woke, pro-tough immigration rules and an economic nationalist. They are both populists clamouring for the same voters.
But until last night the Florida Governor had wanted to portray himself as Donald Trump without the drama; Donald Trump with discipline and competence.
Last night DeSantis had one ambition: to cross the street to take the fight to Trump and to steal the MAGA (Make America Great Again) crowd from under the former president's nose.
Except half-way across the road – thanks to Elon Musk's overloaded and overheating Twitter servers - hapless Ron slipped on a banana skin and landed on a whoopee cushion.
Of course, these things are recoverable. It was only the launch. But it was awful, and really is all anyone is talking about. And in the United States the style often is the substance; the hoopla does matter. It is something that Trump is brilliant at. He gets the showbiz of politics.
If I were to offer Governor DeSantis one piece of advice it is do not look at Trump social media platform Truth Social – it is vicious.
All that said, DeSantis has money and some big-name backers – not least, Elon Musk. He is much younger than Trump – and there's no doubt he's intellectually capable. He went to Yale and Harvard.
But the criticism - even before last night - is that he lacks personality. And that he is socially awkward who doesn't interact well with people. So with him already lagging well behind Trump in the polls, last night really couldn't have been much worse.
Though if you're at rock bottom, I guess the only way is up.
Listen and subscribe to The News Agents, the biggest daily podcast in the UK on Global Player