What purpose did jailing Carla Foster serve? Archaic laws such as this need changing
18 July 2023, 13:49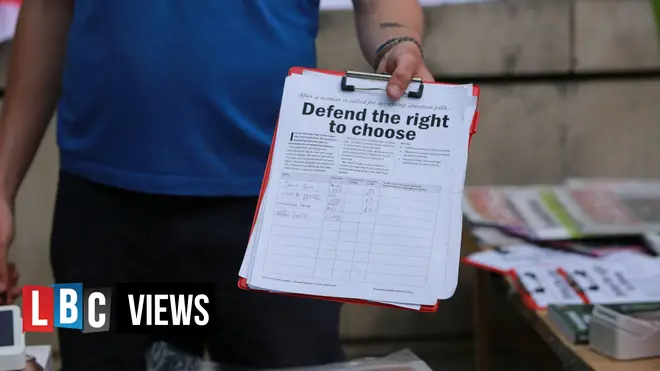 Common sense has finally prevailed in the case of Carla Foster.
Surely there can be no-one who fails to have sympathy for the mum-of-three jailed for more than two years for obtaining abortion tablets to end her lockdown pregnancy.
Yes, she shouldn't have done it. Yes, she deserved some punishment. But prison. Really?
Foster, from Staffordshire, was between 32 and 34 weeks pregnant and lied in order to obtain the abortion-causing drugs under the British Pregnancy Advisory Service 'pills by post' scheme.
Today, at the court of appeal, Dame Victoria Sharp said "This is a very sad case, not least because of the length of the gestation when the offence was committed.
"It is a case that calls for compassion, not punishment, and where no useful purpose is served by detaining Ms Foster in custody."
The simple truth is she should not have been jailed in the first place.
Foster already had three sons - one of whom has special needs - before she became pregnant again in 2019. She was carrying another man's baby when she moved back in with her estranged partner when lockdown began.
Eventually her case came before the court and despite a plea for lenience from medical bodies and charities she was jailed sparking uproar.
She had pleaded guilty to a charge of section 58 of the Offences Against the Person Act 1861, administering drugs or using instruments to procure abortion, which was accepted by the prosecution.
1861, I kid you not. Queen Victoria was on the Throne. Palmerston was Prime Minister and the American Civil War had just broken out.
I am not for one second advocating that Foster should not have been punished for what she did.
But - as a society - jailing a desperate mum of three who the original judge accepted was a 'good mother' on this archaic legislation feels wrong.
Apparently, she is still "plagued by nightmares and flashbacks seeing her dead child's face."
This is an extremely tragic case and Dame Victoria is right. Foster deserves 'compassion'.
And historic laws such as this needs changing before any more families are forced to endure what Carla Foster and her children have gone through.