The Falkland Islands still matter to Brits no matter what the new Argentinian president or his dead dog thinks
21 November 2023, 11:42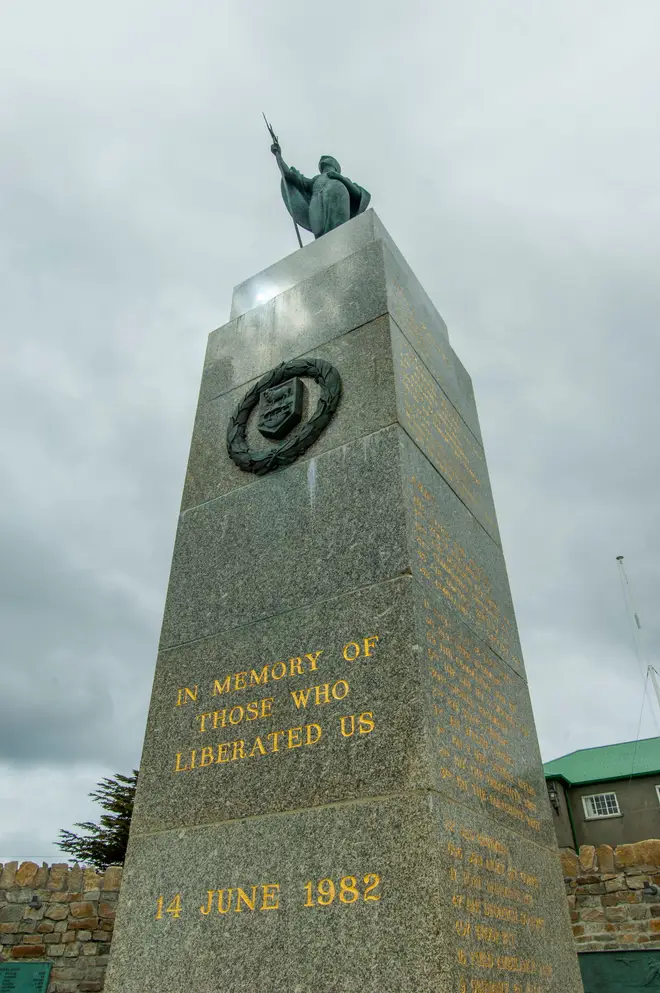 Standing proudly and poignantly in pride of place overlooking Port Stanley harbour is the Falkland Islands Liberation Monument.
Funded entirely by locals, the obelisk is inscribed with the words 'In Memory of Those Who Liberated Us'.
On ten plaques behind the memorial are listed the names of the 255 British military personnel who died during the war in 1982.
June 14 is Liberation Day – a public holiday in the islands themselves - when the islanders gather around the memorial to give thanks and pay their respects to those who made the ultimate sacrifice.
Islander Leona Roberts – aged just ten in 1982 and now a member of the Falklands government described it perfectly.
Giving thanks at the 2022 commemorations she said: "What the task force did for us in 1982 resonates in the hearts and minds of Falkland Islanders every day.
"The love that we feel and our gratitude for the sacrifices made, for the courage, dedication and professionalism shown in restoring the freedom of our islands is undiminished by the passage of time – and will never lessen."
And this shows why this little, rocky outcrop 8,000 miles from Britain matters.
And why the posturing of Argentina's newly elected president Javier Milei, a right-wing economist known as 'el Loco' - or the Madman, on the island's sovereignty is unwelcome.
The right-wing former 'tantric sex coach' who has been elected president of Argentina believes the Falkland Islands belong to his nation and has vowed 'to get them back'. 
Milei, a man so deluded he uses a medium to communicate with his dead dog for advice on political matters, was elected on a promise to deal with Argentina's soaring inflation and rising poverty, Milei is a self-described anarcho-capitalist who has been compared to Donald Trump.
A skilled showman and former TV pundit he used to carry a chainsaw to his rallies as a symbol of his cuts.
Obviously what a president says and does can be two different things but sovereignty of the Falklands is enshrined in Argentina's constitution.
The Falklands War happened because the islands were British and wanted to remain British.
Time has not diminished that. If anything it has made their wishes and desires stronger. Something that Britain and Argentina need to respect.