Restaurants with no customers and threats of a council tax strike as bin men walk out in Tower Hamlets
27 September 2023, 08:48 | Updated: 27 September 2023, 08:58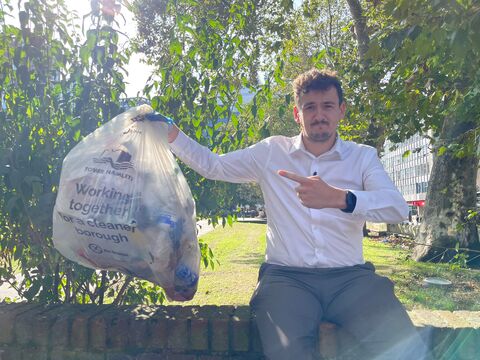 LBC Reporter's day out looking into bin strikes in Tower Hamlets
It's difficult to comprehend quite how filthy, smelly and downright unpleasant parts of Tower Hamlets are as a result of the bin strike.
It is undoubtedly welcome news that a settlement has been reached between Unite members and Tower Hamlets Borough Council – because otherwise, from what I saw, it was a borough close to breaking point.
Take the iconic Brick Lane. Home to some of the best Bangladeshi food in the UK, with wonderful street art – and parts of it had turned into a dump.
It's been well over a week by this point since residents and businesses last had their rubbish and recycling collected, and people are furious.
One man, who was frantically picking up litter with a bin bag outside his restaurant, told me, "We've had no customers. They don't walk down here at the moment because of the smell. It's having a terrible impact on our businesses."
It's impossible not to feel completely dismayed for him. When I spoke with him, he had no idea when this would end – he was worried it would carry on – but even worse, the damage had already been done.
He questioned whether the stalemate had tarnished the reputation of Brick Lane indefinitely, saying people were put off by seeing "mice and rats in broad daylight."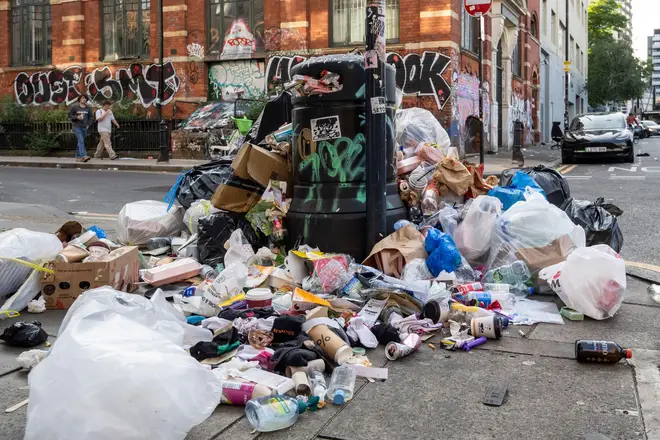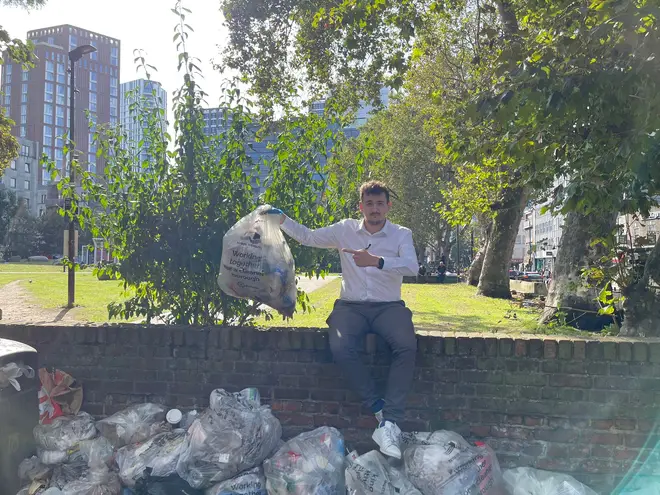 As I'm speaking with him, he's still continuing to bag up rotten food, deteriorated packaging and is braving the smell which, by this point, is making it almost impossible to breathe.
There's food which has been there for well over a week, to the point where I thought an old banana skin was actually a rat – it is disgusting.
Meanwhile, another restaurant owner walks over, desperate to share his thoughts. He has a parking-space worth of rubbish directly outside his store.
He, again, is near breaking point. "It's very bad. Customers are not coming inside. It's very difficult for us, it's terrible for business. It can't carry on."
We are then further interrupted by a furious resident, "None of us should pay council tax," he shouted. "I think we should all stop paying, and then see how quickly this situation gets resolved." While another shop owner tells me it is the fault of the "f****** Tories and the f****** corrupt government."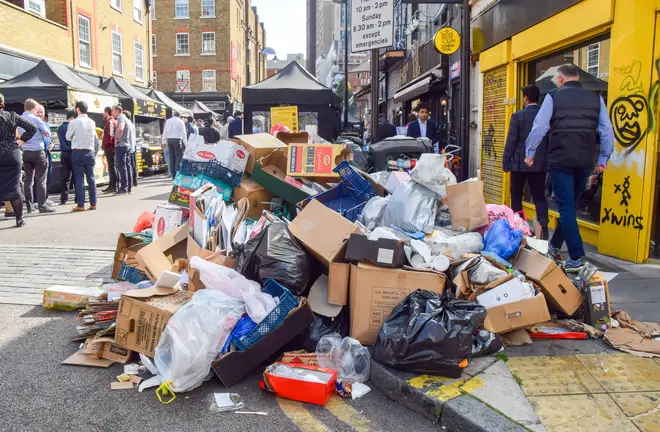 And it is an issue not merely consigned to one street. Throughout the borough you are met with piles of rubbish outside shops, houses, and blocks of flats. One of which is over 7ft tall, leaving residents not only angry, but emotional.
Strangely, though, the picture outside Tower Hamlets Town Hall was a remarkably different picture, with empty bins and virtually no waste.
It is welcome that a settlement has been agreed, and it will alleviate some of the concerns which residents and businesses have.
The rubbish may well be collected, but has the damage already been done?