Whatever verdicts juries and voters eventually deliver on Trump, the healing of a fractured nation feels a long way away
15 August 2023, 12:02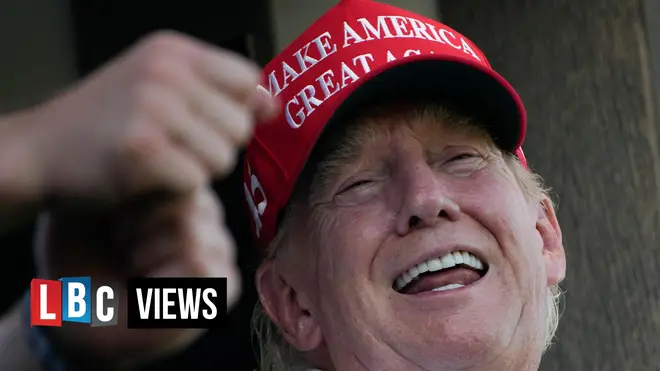 Donald Trump should never be compared to mob bosses like John Gotti or cartel leaders like El Chapo.
The Oval Office is a world away from the notorious Mafia hangout the Ravenite club in New York's Little Italy where Gotti ruled or the supermax cell where most modern-day gangsters finish their days.
But the former President's latest legal battle sees him facing tough anti-racketeering charges that prosecutors first employed to bring down the Mafia before - upon seeing its successes - tasking it with the fight against other gangsters.
I'm sure this irony will not be lost on Rudy Giuliani who is now facing charges under the same ground-breaking laws he used to devastating effect on the New York Mafia in the 1980s in the Commission Case which showed the power of the anti-racketeering (RICO) laws.
The spectre of kingpin Trump and his inner circle in court charged under Mafia-busting laws adds another twist to the Trump saga.
Trump's fourth criminal indictment is not just about the alleged multi-layered conspiracy to steal Georgia's electoral votes in the 2020 presidential campaign.
But think of the grave political crisis that we could see in less than two years if Trump ends up raising his right hand as the 47th president and swearing to preserve, protect and defend the Constitution he has been accused of plotting against.
It could happen, it really could.
Trump has now made indictments of a former president – which were unprecedented just months ago – seem routine.
His strategy appears to see reclaiming the presidency – and its unique executive powers – as his best hope of forestalling the avalanche of legal cases that now confront him and any convictions that may result, before or after the election in November 2024.
But a RICO case is different to his other legal battles involving hush money to adult film stars or mishandling of classified documents.
The realities of the US federal system mean that Trump, even if he recaptured the White House, would struggle to shut down a state investigation and criminal trial and could not engineer his own pardon.
One thing that seems certain is an increasingly furious Trump will not back down and will continue to 'play the victim'. But his supporter's mistrust of the 'establishment' means any legal victory will come at a cost.
Last time, the poisonous rhetoric culminated in the Capitol riots. Who knows where this poison could end up next time?
America is standing on a political precipice. Whatever verdicts juries and voters eventually deliver on Trump the healing of a fractured nation feels a long way away.
And America fighting itself is not good for the rest of the world looking for peace and stability in troubled times.