Francis Ngannou's loss to Tyson Fury shows boxing is either corrupt or just plain stupid, writes Kieran Kelly
29 October 2023, 15:46 | Updated: 29 October 2023, 15:49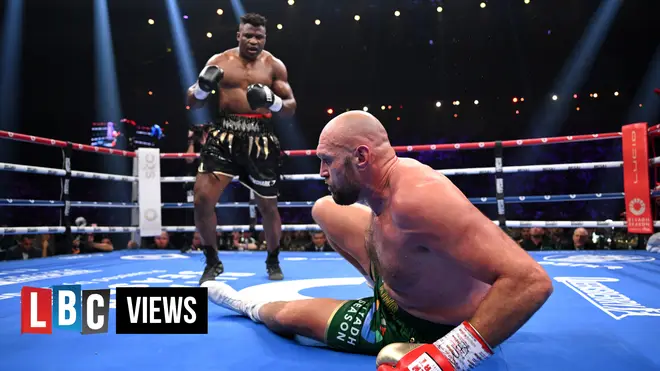 It should have been the biggest upset in combat sports history.
After all, former UFC champion Francis Ngannou arguably dominated Tyson Fury, widely considered one of the best boxing heavyweights of all time, in his first-ever boxing match.
Not only that, it was Ngannou's first time fighting—in any sport—since January 2022, when he last performed in the UFC.
That Ngannou looked like the better man for most of the fight, even knocking Fury down in the third round, would be embarrassing enough for boxing alone.
But the fact that the judges had the nerve to score the fight in Fury's favour is almost unforgivable.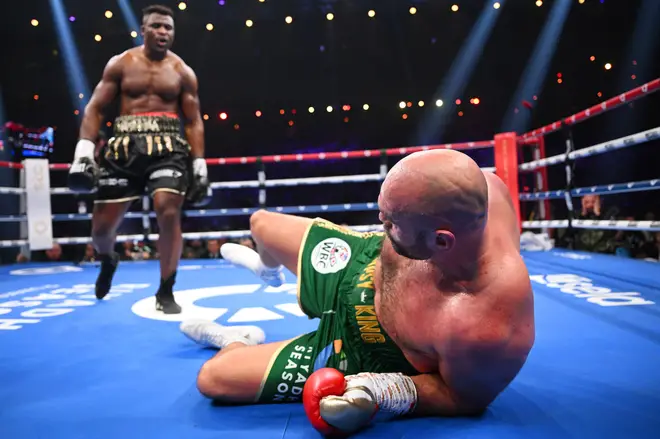 Almost nobody, other than those with undying loyalty to the sport, seriously believes Fury won.
Just search 'Ngannou vs Fury' on Twitter, and you'll see hundreds of people tweeting that they witnessed a robbery.
Read More: Tyson Fury beats former UFC champion Francis Ngannou in controversial split decision win
I'll admit, embarrassing decisions in sports aren't new.
Football sees them almost every weekend, especially since the introduction of VAR (a topic for another day).
But for boxing, this is more than just an embarrassing decision. It reflects the fact that boxing constantly over-promises and under-delivers.
Can you imagine a man who had never boxed professionally in his life before beating the 'Gypsy King'?
It would have been one of the greatest sporting upsets of all time, let alone in fighting.
So why rob the fans of that moment? Why protect your poster boy instead of letting a truly remarkable sporting narrative play out?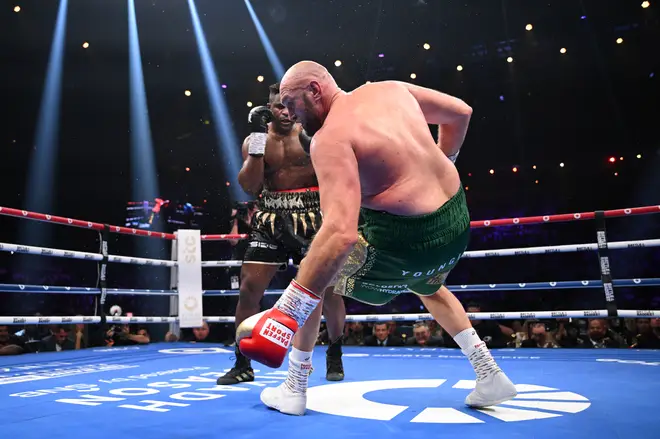 Instead, boxing is too focused on how it looks to the outside world, too scared of damaging its already damaged brand.
Even top boxing promoter Eddie Hearn admitted it after the fight. "The boxing world has gone mad!" he proclaimed.
What those at the top of boxing don't realise is that the reason people love fighting sports is because of the unpredictability.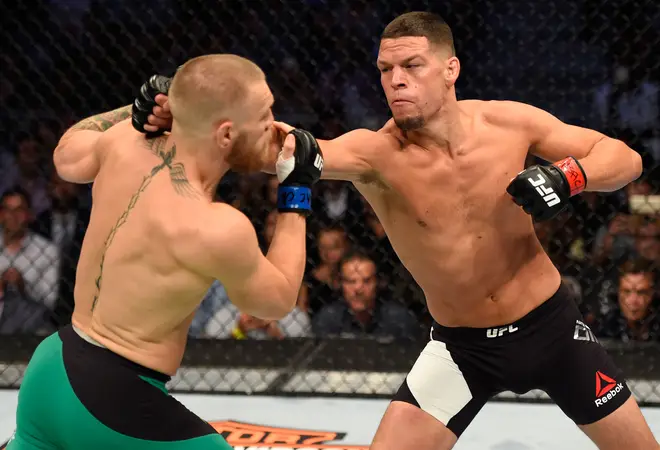 Take the UFC, which has seen an astronomical rise in mainstream sports over the last two decades.
The UFC is not afraid of letting its poster boys lose.
Consider Conor McGregor, widely seen as the main reason why the UFC was catapulted into the mainstream sports world.
The UFC could have protected him, given him easy fights. You have to give credit to McGregor for taking them, but the UFC has always been willing to put him in harm's way to create the best fight.
McGregor vs Khabib, McGregor vs Poirier, McGregor vs Diaz...the list is endless. And that's just McGregor.
Boxing just won't do that. It's a sport dominated by boring fights, which is why we haven't seen Fury vs Anthony Joshua.
And even when exciting fights like Fury vs. Ngannou do come to fruition, they are spoiled by lacklustre decisions made by incompetent judges.
Are the powers that be really that afraid of what would happen if Fury lost to an outsider?
Do they not realise it could open up the sport to an entirely different section of sports fans?
Ngannou vs Fury bout had all the makings of a legendary upset. Yet, the judges' decision robbed us of that moment.
Whether it's down to corruption or not, Fury's win shows the sport of boxing is just plain stupid.