What To Do If You Are Caught In A Terror Attack
28 September 2017, 10:00 | Updated: 28 October 2019, 15:53
Youngsters are being urged to "Run, Hide And Tell" from a terror attack, rather than stopping to film what's happening on their mobile phones.
The Parsons Green terror attack saw several people return to the tube carriage to take photos of the bomb.
Police are urging people to run away, find a hiding place and then, when it is safe, to call the police.
Their new campaign features celebrities from Jamie Vardy to Bear Grylls.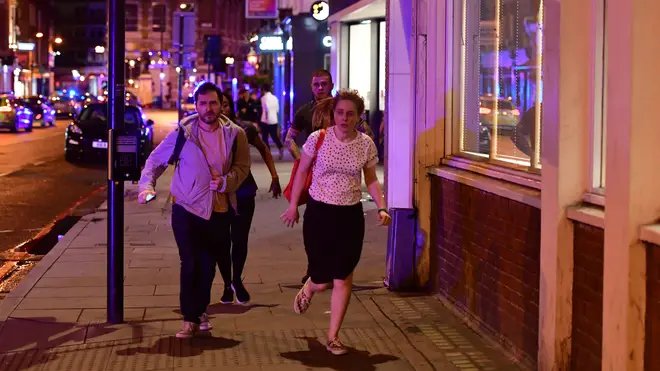 Met Police Deputy Assistant Commisioner Lucy D'Orsi's told Nick Ferrari why they are launching the campaign.
She said: "Video footage can help the investigation - and if it's out there, we will always ask for it.
"But that should not be at the expense of running away from danger and keeping yourself safe."