Lord Falconer Opposes Second Brexit Referendum Despite Backing Remain
3 June 2018, 14:53
Remainer Lord Falconer says he does not want a vote on the Brexit deal, because the referendum was conducted on the basis of "in or out".
Lord Charlie Falconer told Alastair Campbell that Britain will leave the EU "on the best terms possible" as he defends his view that the public should not have a vote on the exit deal.
Labour MP David Lammy was also on the line, and cut in to tell the peer he was wrong.
"No offence Charlie, but that's just not right," said David.
"Parliament voted for there to be an advisory referendum, actually of the terms of that referendum have been largely muddled and driven into a certain place by the current government.
"It's then for us to be absolutely clear on what the terms of leaving the European Union are, but what we've seen over the last two years is tremendous confusion."
The peer responded: "Everybody conducted the whole thing on the basis of 'in or out'."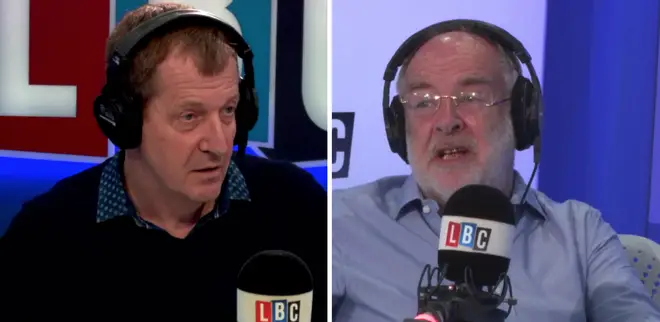 Alastair asked: "People are able to test their vote to leave the European Union against the actual deal, what is anti-democratic about that?"
Lord Falconer replied: "Because what people were being told, is 'this is the in or out decision whatever the terms'."
Watch the exchange in the video at the top of this page.