Biker's Attempt At A Wheelie Goes Spectacularly Wrong
3 July 2018, 09:54 | Updated: 3 July 2018, 09:56
A biker's attempt at performing a wheelie went spectacularly wrong when he was sent crashing to the ground.
The failed stunt was filmed along a main road by another rider in West Palm Beach in Florida.
In the video everything appeared to be going to plan as the rider rode along on his back wheel.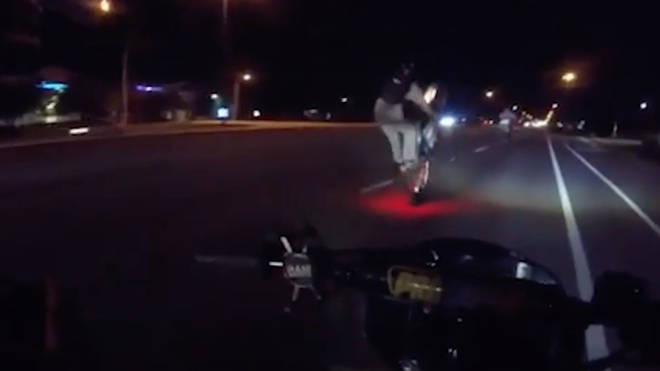 However, within a blink of an eye, the biker was thrown off and into a somersault.
Sparks could be seen coming from the back of the bike as the rider was slammed to the ground.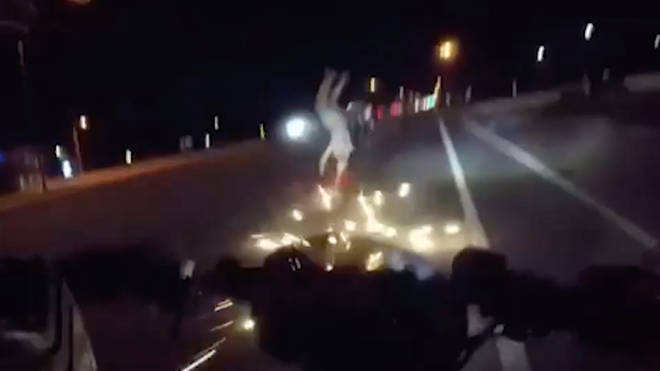 One eyewitness said: "We go on a local stunt ride every Tuesday night.
"This was my good friend that wrecked doing a stand up wheelie with no handbrake.
"It's very risky as you can see since you have no brakes!"
The biker suffered minor injuries.