Brilliant Bus Driver Performs Perfect Skid To Avoid Crash In The Snow
2 March 2018, 11:25
A Scottish bus driver has been hailed as a hero after performing a perfect skid to avoid a crash in the snow.
Charmaine Laurie was heading straight for the car in Frogston Brae, Edinburgh, after it veered on to the wrong side of the road in the treacherous conditions.
Gareth Smith, a van driver, caught the incident on camera and can be heard shouting "Oh my God, oh my God, no!".
But the miraculous piece of driving meant that the bus swerved around the out-of-control car before straightening and avoiding Mr Smith's van.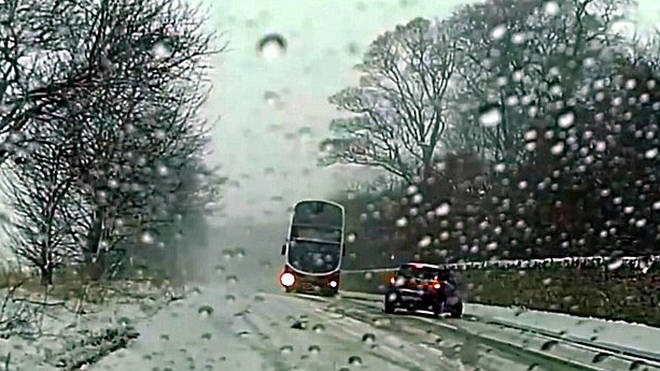 The red weather warning in Scotland has caused travel chaos north of the border, with 1,000 cars stranded on the M80, a third of which were stuck overnight on the motorway.