New British Army Recruitment Advert Shows Muslim Soldier Praying On Battlefield
15 January 2018, 13:49
A new British Army advert shows a Muslim soldier praying on the battlefield while his comrades look on in silence.
It's part of a £1.6m advertising campaign which hopes to target recruits from different backgrounds, genders, sexualities and faiths.
The latest video in the "This Is Belonging 2018" series shows the Muslim soldier remove his helmet, boots and weapon.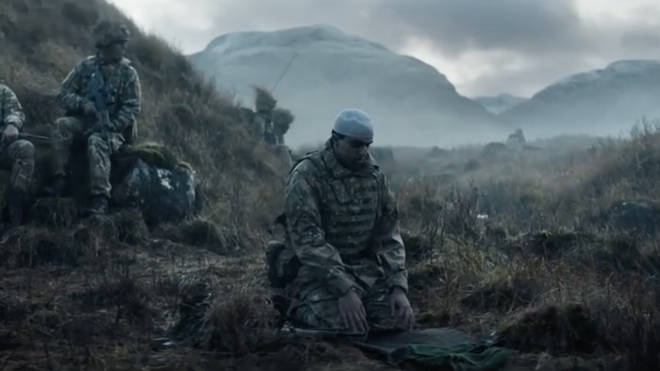 He then kneels on the floor to pray while his comrades watch on in silence.
The words "Keep My Faith" and "This Is Belonging" flash up on the screen as gunshots can be heard in the distance.
Last week the new recruitment campaign was criticised after it told recruits it's ok to be emotional in the Army.
One vocal critic was Nigel Farage, who told his LBC listeners: "I'm sorry, if people aren't up to it in terms of their physique, in terms of their strength, in terms of their ability to shoot a rifle - if people aren't up to it they shouldn't be in the Army!
"If 'Be The Best' is elitist - I want the Army to be as elitist as possible.
"I want us to have a great Army, Air Force and Navy and that means there are many of you out there who perhaps would want to join the Army or did want to join the Army but simply weren't up to it."
You can watch the latest advert in full above.