Car Ploughs Into Living Room And Catches Fire: Remarkable Video
3 September 2017, 15:04
A driver has been arrested after his car ploughed straight through the wall of a house and burst into flames in the living room.
The Volkswagen Golf veered off the road in the early hours of Sunday and embedded itself into the semi-detached house in Yorkshire.
A man in the living room suffered severe leg injuries and was rushed to hospital.
Three people inside the car, including the driver who has since been arrested, were taken to hospital with minor injuries.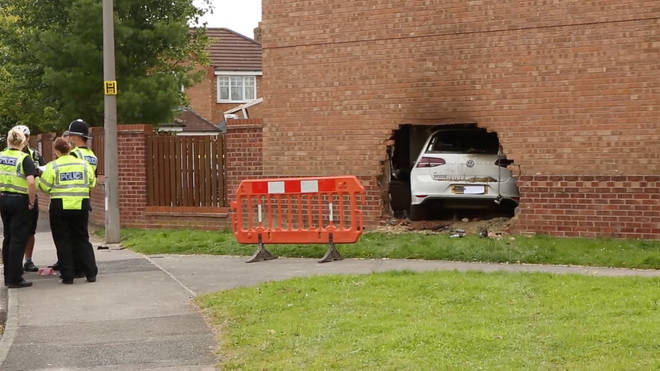 Police are appealing for witnesses and anyone who saw the car in the moments leading up to the collision as it travelled along Longwood Road/Rivelin Way, or elsewhere in the Clifton area.
Anyone with further information should contact police on 101 quoting incident number 12170157578, select option 2 and ask for Hamish Halloway. You can also email Traffic Sergeant Halloway at Hamish.Halloway@northyorkshire.pnn.police.uk.