CCTV Shows Horrifying Moment Young Boy Is Hit By Car
3 November 2017, 11:33 | Updated: 17 January 2018, 16:40
This is the horrifying moment a six-year-old boy is hit by a car as he runs across the road in Blackpool.
You may find some of the footage distressing.
Police have released the shocking moment captured on CCTV in an attempt to educate others.
It shows the moment the boy runs across the road and gets hit by a car.
Luckily the six-year-old only suffered minor cuts and bruises.
He was taken to Blackpool Victoria Hospital as a precaution.
Officers say they've released the video as a reminder "to all parents how important it is their children are aware of road safety".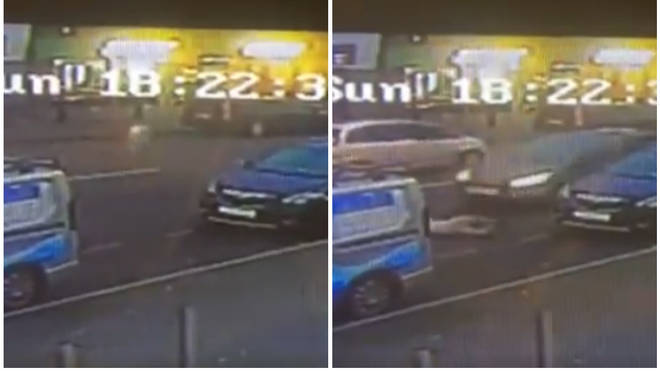 PC Tim Taylor, of Blackpool Police, said: "The vast majority of parents teach their children about road safety and how to safely cross the road. We know many schools provide advice to youngsters too.
"The footage is a warning to all people what can happen if you ignore those rules.
The advice from police is to find the safest place to cross, stop before you get to the kerb and look around for traffic and listen. If traffic is coming, let it pass and when it is safe, walk straight across the road, don't run.