Couple Filmed Wrestling On Top Of Ticket Machine At Busy Train Station
22 March 2018, 14:22
A couple have been caught on camera pushing and kicking each other while on top of a railway ticket machine.
Onlookers watched on in bemusement as the pair wrestled from a height inside Chatham station in Kent.
The footage begins with the young woman precariously stood on top of the ticket machine on her own.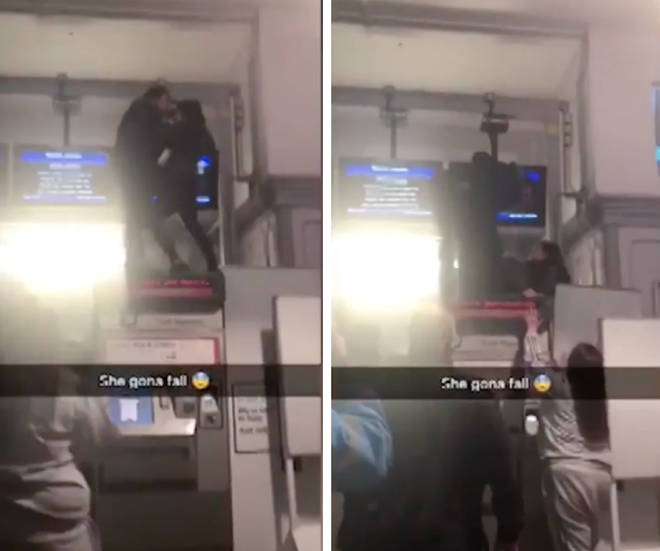 "Get down or we're finished," she's told by a man who is understood to be her boyfriend.
She screams "leave me alone" at the crowd, which also appears to include her sister.
As passers-by can be heard laughing, the man then also climbs onto the machine to try and coax her down.
But, his efforts appear to be in vain as the pair begin to wrestle with each other, inches from the edge of the machine.
At one point her head rests over the edge as onlookers rush to try and catch her.
Watch the event unfold in full above.