Defence Secretary Gets Interrupted By Siri During Commons Statement
3 July 2018, 15:44
The Defence Secretary was interrupted by Siri on his iPhone as he delivered a statement in the House of Commons.
Gavin Williamson had to dig out the mobile from his suit jacket pocket as he stood at the dispatch box on Tuesday.
Siri could be heard saying: "I found something on the web for Syrian democratic forces supported by".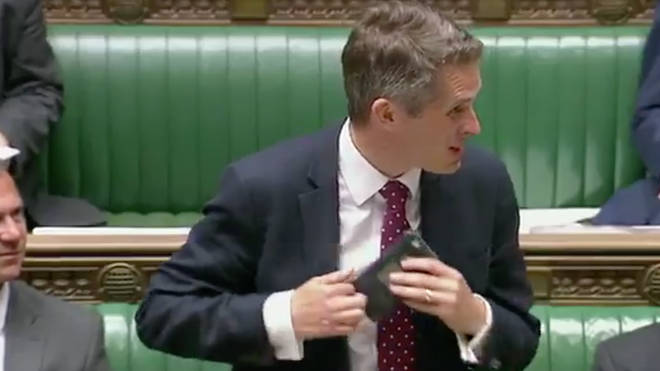 The unprecedented intervention brought his address to MPs on the fight against Isis to a temporary standstill.
Speaker John Bercow commented on the "very rum business".
As he silenced his phone, Mr Williamson quipped: "It is very rare that you're heckled by your own mobile phone".