Dramatic Moment WW2 Grenades Are Detonated In Kent
6 October 2017, 11:08 | Updated: 6 October 2017, 11:15
This is the dramatic moment emergency services detonated 120 WW2 grenades found in a garden in Kent.
Around 120 phosphorous grenades were discovered in a back garden of a house in Sevenoaks, Kent.
In scenes similar to a Hollywood blockbuster, footage shows a loud explosion followed by a controlled fire.
The MoD's Explosive Ordnance Disposal team dug out a trench in a field opposite the property for the devices to be detonated in.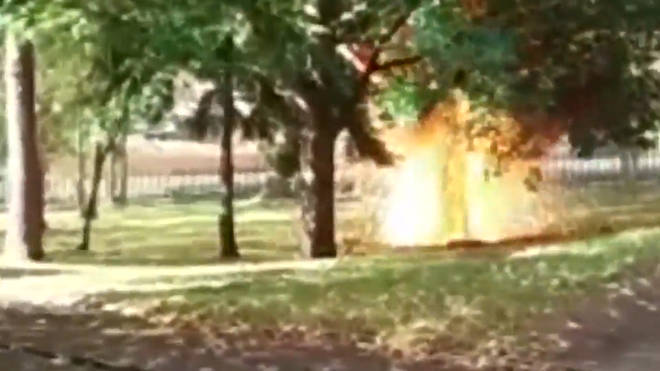 Once the devices had exploded fire crews were on hand to make sure the fire burnt out safely.
Kent Fire and Rescue said the explosion resulted in "a large but managed fire."
Residents were advised to keep all windows and doors closed as a precaution ahead of the explosion.