Drunk Teacher Films Herself Swerving Across Roads Before Crashing
26 April 2018, 16:31
A drunk teacher's own dash-cam captured her swerving at speed before crashing in a residential street.
Louise Willard, 41, was almost three times over the limit when she wrecked her white Vauxhall Corsa in Bexhill.
The shocking footage shows her alcohol-fuelled journey which lasted over 20 minutes.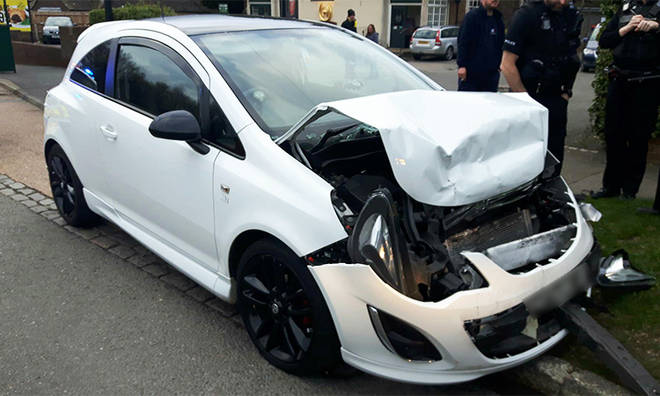 She could be seen hitting curbs, mounting grass verges and narrowly missing workmen in the road.
Willard was only stopped when she ploughed into the back of a parked Audi.
She was found uninjured by officers in her car and failed a roadside breathalyser test blowing 94mcg of alcohol per 100ml of breath when the legal limit is 35mcg.
PC Nathan Langley said: "Through the release of this footage, we can show you exactly what it looks like to drive under the influence of alcohol, and you can see just how shocking it is.
"The scary thing is this isn't a particularly unusual or extraordinary example of drink-driving; the driver has displayed a number of characteristics which you would typically expect.
"What you wouldn't expect, of course, is for someone in such a state to get behind the wheel of their car."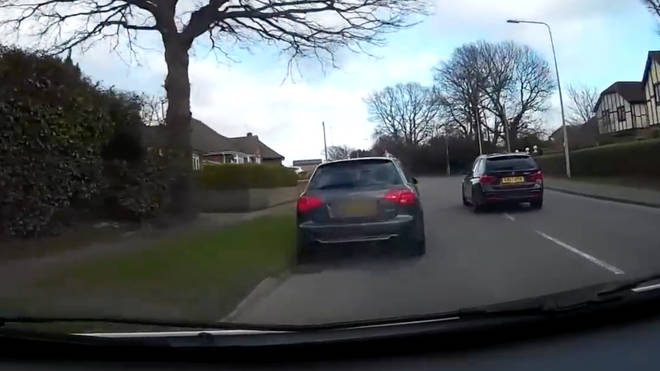 At Hastings Magistrates' Court on Wednesday, Willard pleaded guilty to drink driving and failing to stop.
The teacher was disqualified from driving for 24 months.
She was also sentenced to a 12-month community order, requiring her to carry out 150 hours of unpaid work, and ordered to pay £85 costs and a £85 victim surcharge.