England Fans Filmed Performing Nazi Salutes And Chanting Hitler Songs In Russia
21 June 2018, 13:18 | Updated: 21 June 2018, 13:23
Shocking footage has surfaced showing England fans performing Nazi salutes and chanting anti-Semitic football songs in a Russian pub.
The FA has condemned the "disgraceful" video, saying it is working with British police to identify the individuals involved.
The 37-second clip was reportedly filmed in a bar in Volgograd where England played their first World Cup match against Tunisia on Monday.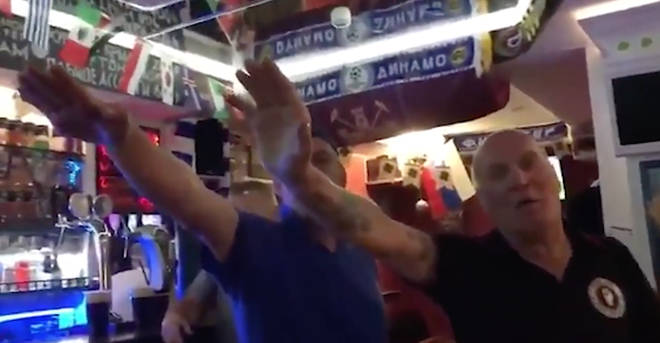 The men can be seen singing a racially offensive song about the football club Tottenham Hotspur.
They repeatedly raise their arms into a Nazi salute too.
The FA has slammed the group's actions in a statement released on Wednesday night.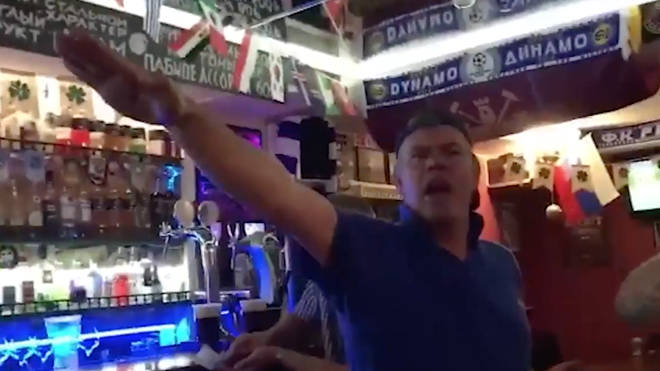 A spokesman said: "We strongly condemn the actions of the people in this video.
"We are working with the relevant authorities, including the UK Police investigations team, who are making enquiries to identify the individuals involved and take appropriate action.
"The disgraceful conduct of the individuals in this video does not represent the values of the majority of English football fans supporting the team in Russia."