England World Cup Fans Fight Each Other In Huge Pub Garden Brawl
4 July 2018, 13:27 | Updated: 4 July 2018, 13:59
A pub's World Cup showing descended into absolute chaos when a huge brawl erupted between England fans.
Astonishing footage shows punters laying into each other at a Kent beer garden during last night's match against Colombia.
The two-minute long ruck saw security guards desperately trying to calm the situation as it unfolded.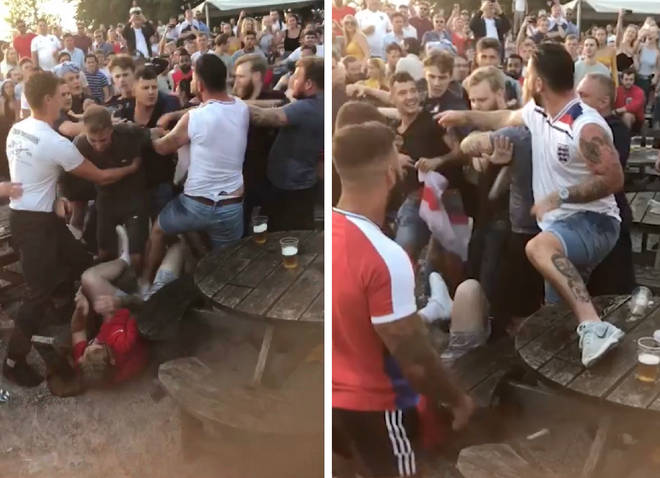 One man could be seen cowering on the floor as others tried to get at him from above.
Beer cans and alcohol were thrown as the two rival groups battled it out with each other.
At one point at least 20 people, including women, were involved in the fight.
Meanwhile, England emerged victorious after a thrilling penalty shootout against Colombia on Tuesday.
The Three Lions now progress to the quarter finals and will face Sweden on Saturday.
You can watch the brawl unfold above.