Heckler Asks Prince Harry: "How Does It Feel Being A Ginger With Meghan?"
1 December 2017, 15:40 | Updated: 1 December 2017, 17:15
This is the moment Prince Harry was heckled about his hair colour as he met crowds in Nottingham.
The fifth-in-line to the throne was asked "how does it feel being a ginger with Meghan?"
It was as the couple made their first official public engagement together on Friday afternoon.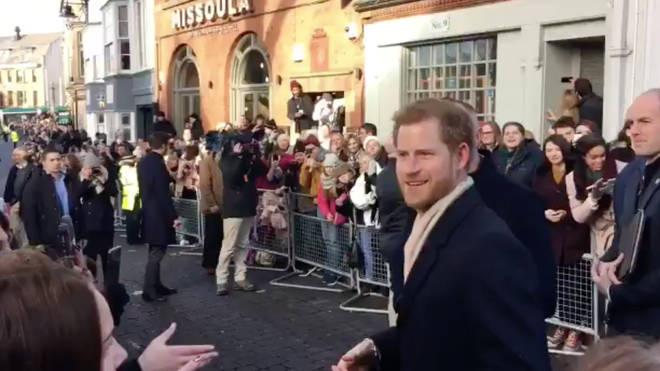 But, Prince Harry appeared unfazed by the question, as he simply responded: "It's great, isn't it?"
The heckler added "unbelievable?" - to which the Prince agreed "unbelievable".
Despite this the jubilant couple were greeted with cheers and well-wishes.
It's as they visited a World Aids Day charity fair hosted by the Terrence Higgins Trust.
The crowds handed them chocolates, flowers and cards.