Houston Man Catches Fish With His Bare Hands In His Living Room
29 August 2017, 10:17
This is the remarkable moment a Houston man caught a fish with his bare hands in his living room following Hurricane Harvey.
Around 30,000 people could be forced into shelters by severe rainfall dumped on the state by Tropical Storm Harvey, with weather alerts also issued in Louisiana and Mississippi.
Half a million people are expected to need emergency help, with the worst of the weather yet to recede.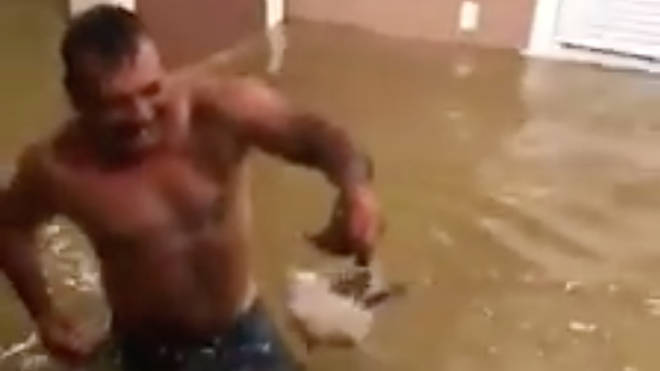 With tens of thousands of households flooded, this man at least managed to find his lunch - in his own living room.
After seeing the fish swimming around his flooded house, he dived on it a couple of times before eventually catching it.
The video was posted on Facebook by the man's daughter, Viviana Saldana, with the caption: "Why go out looking for food when the food is coming to our living room?"