Huge Fireball Rips Through House As Firefighters Attempt To Save Man's Life
4 October 2017, 16:35 | Updated: 4 October 2017, 18:59
The moment a huge gas explosion ripped through a house and knocked firefighters off their feet has been captured on camera.
The dramatic CCTV was taken from the side of a fire engine which was attending a blaze in the kitchen of a ground floor property in Hull.
Two firefighters entered the alight flat to find the fire had burnt through a gas pipe at the rear of an oven.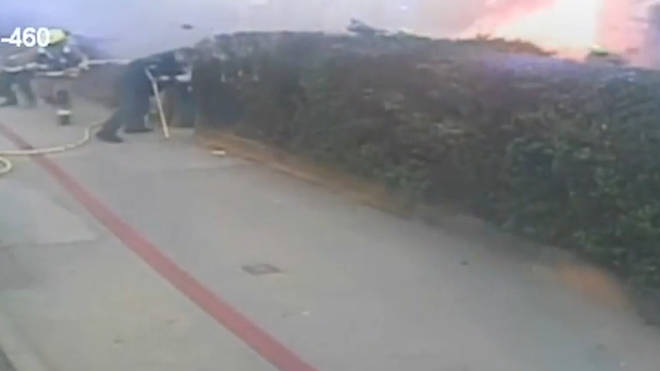 When they began to douse the flames, the gas ignited, causing a massive explosion which ripped through the property.
Windows on both the ground floor and first floor blew out and firefighters outside the residence are seen flying backwards on to the pavement.
The two brave firefighters inside the flat managed to make their way out of the kitchen, luckily neither were seriously injured.
However, an unconscious man was later brought out of the property, but was pronounced dead at hospital.
The footage has been released by Humberside Fire and Rescue to show the extreme conditions faced by its crews.