Ice Cream Man Completely Loses It With Rival Trader In "Turf War" Row
23 April 2018, 15:13 | Updated: 23 April 2018, 15:27
An ice cream man has been filmed completely losing his temper at a rival trader, leaving children nearby frightened.
A stunned parent recorded the foul-mouthed tirade which took place at a charity event in Wirral's Leasowe Lighthouse.
In the video, the irate man shouts at a rival trader as he calls him out for allegedly being on his patch.
He can be heard shouting: "You pulling up thinking you can come on my site for nothing when I pay thousands, thousands of pounds."
At one point a woman tries to intervene and tells the fuming trader: "You're upsetting my children".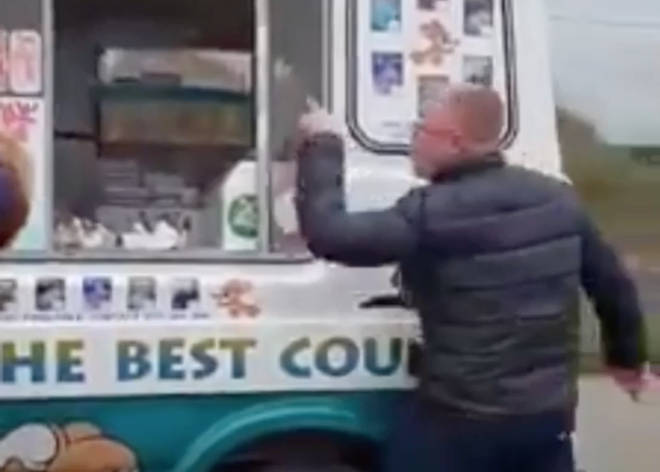 It's believed the man usually works from the site, but the ice cream trader already trading had been requested by charity organisers, the Liverpool Echo reports.
One eyewitness, who wished not to be named, said parents were "worried for their children".
They told the paper: "There's no need for anyone to behave like that in public, or anywhere else really. He really did go mad.
"There was a lot of kids about and I didn't want my children to see that. The man in the ice cream van looked quite shocked but people told him not to leave.
"It's a shame when it's a charity event and it gets marred by something like that. You don't expect a grown man to behave like that."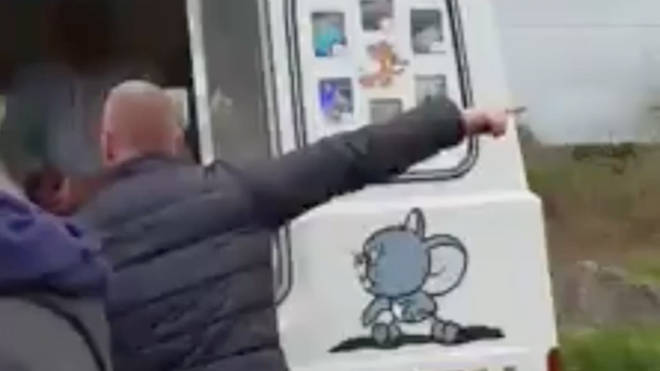 The event was raising money for several different charities, including an appeal to pay for treatment for Wirral's Edie Molyneux, who has a rare type of brain tumour known as DIPG.
A spokesperson for the Spider-Ede appeal said: "We absolutely deplore what went on at an event that our appeal attended today.
"People who had spent months attracting sponsors and preparing for the event were subject to what can only be described as 'turf war' over ice cream sales."