Idiot Drivers Race Through London Traffic At Speed In Heart-Stopping Video
20 April 2018, 12:04
Two reckless drivers raced through traffic on a busy London carriageway and came within inches of crashing in this shocking video.
A passenger in one of the vehicles filmed the idiotic stunt as they chased a yellow Audi on the A12 in Stratford, east London.
The nail-biting footage shows a number of near misses as the motorists under take and cut up other drivers.
At one point, the chasing driver skids and comes extremely close to smashing into the back of a black Mini Cooper.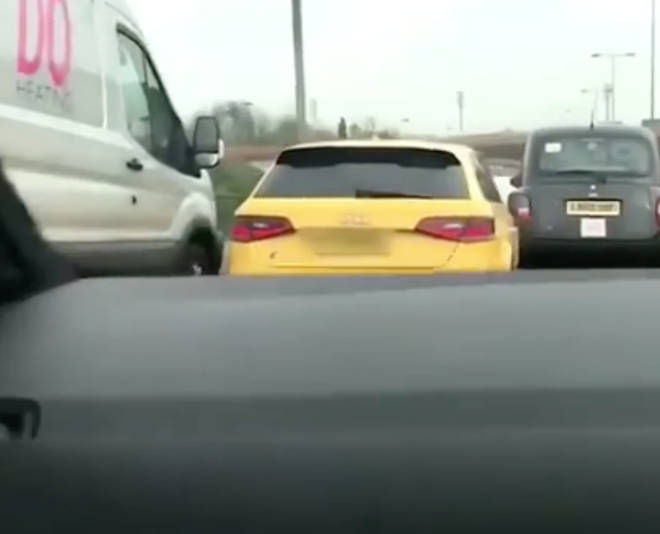 The near-miss clearly shakes the passenger filming, as he can be heard shouting: "Chill the f*** out" at the driver.
The dangerous driving unfolded close to Westfield shopping centre and the Queen Elizabeth Olympic Park.
It's not clear when it took place, but after being uploaded onto Instagram yesterday it has already racked up over 80,000 views.
You can watch the shocking video at the top of this page.