WATCH: The 2017 John Lewis Advert, Featuring A Farting Monster Called Moz
10 November 2017, 07:42 | Updated: 10 November 2017, 07:49
John Lewis has released its highly-anticipated Christmas advert - and you can watch it in full right here.
This year's advert features a farting monster called Moz who lives under a young boy's bed.
The song playing is a Beatles classic, Golden Slumbers from the album Abbey Road, re-recorded by Elbow.
It has been directed by Oscar-winning screenwriter Michel Gondry, the man behind Eternal Sunshine of the Spotless Mind.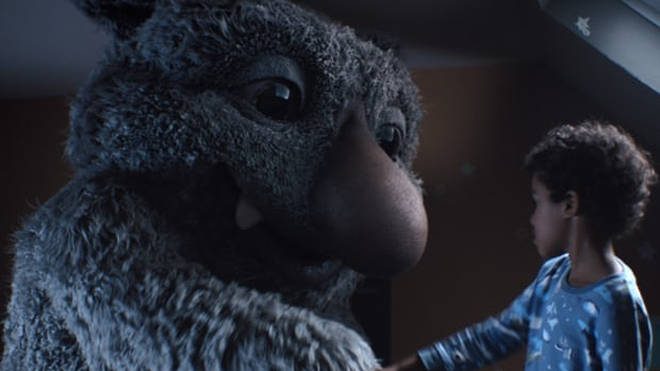 Details of the commercial have been kept a closely guarded secret, with the only prior clue being a short teaser clip. The social media video showed a bug-eyed monster alongside the hashtag #UnderTheBed.
Any journalists who had been shown the ad were made to sign a secrecy agreement.
Last year's advert featured a trampoline-loving dog called Buster and captured the heart of the nation.